Tim Burton is a director and filmmaker well-known for his whimsical and fantastical style of movie-making. Here are 10 essential Tim Burton films that fully capture his signature artistry.
10 Tim Burton Films You Need To Watch
10. Pee-wee's Big Adventure (1985)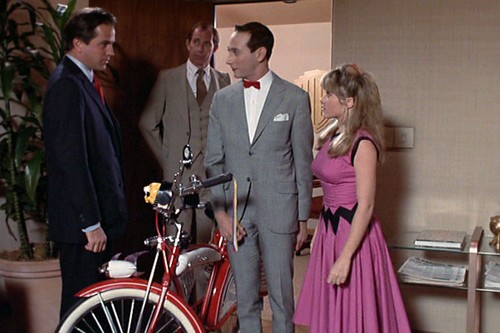 One of Burton's much earlier films, Pee-wee's Big Adventure features some key elements to Burton's whimsical filmmaking style. The movie is about a childlike man named Pee-wee Herman (Paul Reubens) and his quest to find his stolen bicycle. Although the film doesn't have the glitz and grandeur of Burton's more recent movies, the whimsical storyline and fresh childlike humor incorporated within an adult setting is what makes this film a signature Burton movie.
9. Beetlejuice (1988)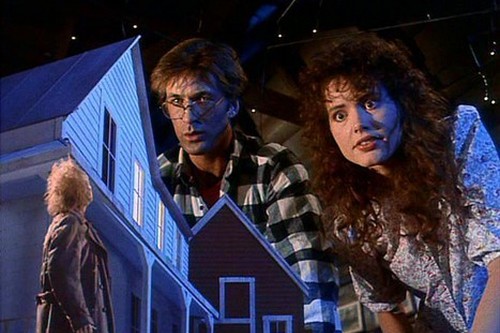 After the release of Beetlejuice, movie critics knew that Pee-wee's Big Adventure was just the tip of Burton's directorial iceberg. Showing influences of the gothic rock and roll vibe of the 80s, Beetlejuice is a movie about a dead couple's quest to reclaim their old home by hiring a cunning "bio-exorcist" named Beetlejuice to scare away the new owners of their home. The movie stars Michael Keaton as Beetlejuice and Winona Ryder as Lydia, the daughter of the new homeowners. Beetlejuice was able to showcase the extent of Burton's fantastical style and signature humor. From the production design to the cinematography, Beetlejuice was the beginning of Burton's directorial trademark.
8. Edward Scissorhands (1990)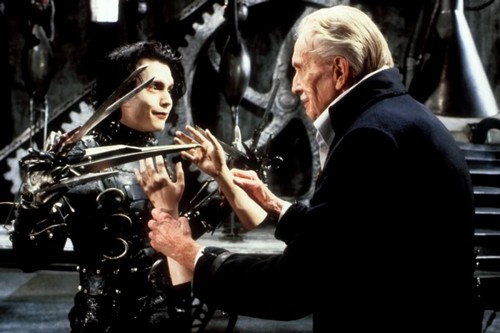 Edward Scissorhands was the first of many collaborations between Burton and his most iconic muse, Johnny Depp. Depp plays the misunderstood Frankenstein-like figure named Edward Scissorhands who goes on to live with an average suburban family. The movie was able to fully exhaust every single element of Burton's unique directorial style. From the surrealist incorporation of the absurd with the mundane to his dark humor, this oddly romantic and poignant fantasy proved to be one of his most memorable films of all time.
7. The Nightmare Before Christmas (1993)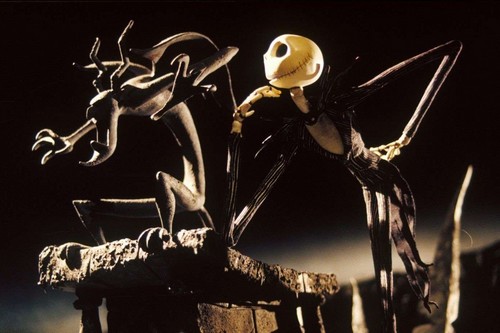 As unlikely as it is, Burton actually worked on a Christmas movie during the early 90s and it's a film that remains to be quite popular to this day. The Nightmare Before Christmas couldn't have been more Burton-esque and it's all because of its interesting combination of Christmas and Halloween themes. The movie gave birth to the popular character Jack Skellington (Danny Elfman) who is known for being the Pumpkin King of Halloween Town. Jack, after having grown bored of their town's routine Halloween festivities, accidentally discovers Christmas Town in which he begins to create mischief and chaos for his enjoyment. The Nightmare Before Christmas is quite remarkable for being a stunningly made clay animation film which gives it a hint of vibrancy to the otherwise darker undertones of the movie. In addition, it also employs a musical narrative that only adds to the whimsical elements of the film's storyline.
6. Mars Attacks! (1996)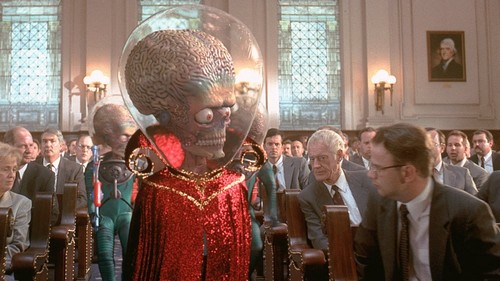 This interesting hybrid of comedy and science-fiction might have earned Burton a few mixed responses, yet nevertheless it continues to be one of his most intriguing movies of all time. A film that has made famous a variety of sci-fi alien tropes in popular culture, Mars Attacks! is at its very essence a film about a Martian invasion on Earth. Although this might seem like an unlikely genre for Burton to work with, his iconic humor and unapologetic defiance of logic is what makes this stereotypically Burton-esque. Actor Jack Nicholson, who previously played the Joker in Burton's Batman (1989) plays the fictional U.S. President James Dale and a developer named Art Land in the movie.
5. Sleepy Hollow (1999)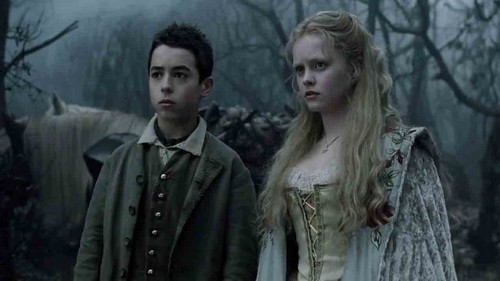 Based on the popular 1800s short story entitled The Legend of Sleepy Hollow, Burton's Sleepy Hollow once again stars Johnny Depp who plays a 1700s New York City police constable named Ichabod Crane. A departure from the light-hearted and fantastical to the totally horrific and grotesque, Sleepy Hollow is about Ichabod Crane's investigation of a series of mysterious beheadings all located in Sleepy Hollow, New York. The movie was able to display the very best of Burton's ability to adapt to an entirely different genre. Despite being a horror movie, Burton was able to bring a touch of whimsy to the film as well as his stylistic dark humor.
4. Big Fish (2003)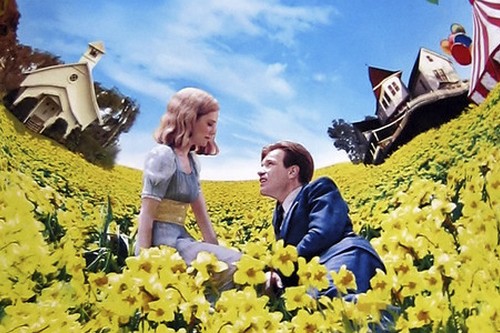 With this movie project, Burton steps away from the overtly supernatural and goes back to working with a surrealist narrative that incorporates fantasy to an otherwise mundane and normal life. With its magical realism storyline, Big Fish was able to charm the movie audiences of the early 2000s with its fun plot and Southern gothic theme. Big Fish is a story within a story as the film's protagonist Edward Bloom (Ewan McGregor) re-tells his famous tales of adventure to his son on his deathbed. Big Fish, in a way, is very reminiscent of Pee-wee's Big Adventure. However, what the older film lacked in fantasy and flair, the more recent film was able to make up for with some exciting fantastical elements.
3. Charlie and the Chocolate Factory (2005)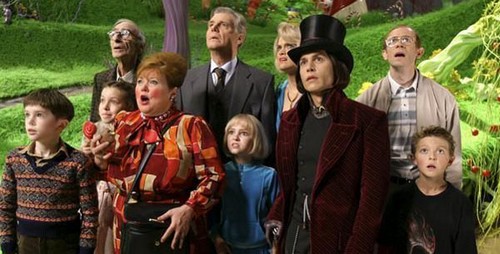 This film is probably one of Burton's most famous and memorable films to date. Johnny Depp stars in this film as the flamboyant Willy Wonka, owner of the famous Chocolate Factory. The movie's main protagonist Charlie Bucket (Freddie Highmore) is a diligent young boy living in poverty who luckily was able to earn a Golden Ticket to Wonka's Chocolate Factory. Based on Roald Dahl's 1964 novel of the same name, Charlie and the Chocolate Factory had Burton's signature written all over it. The film had Burton's iconic surrealist theme which was placed against a very mundane backdrop. In addition, despite being a children's film, one of the more special qualities of the movie was its subtle execution of dark humor that was very typical of Burton's style.
2. Sweeney Todd: The Demon Barber of Fleet Street (2007)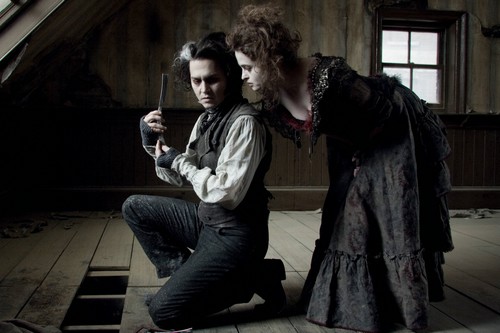 This dramatic horror musical which starred the dynamic duo of Johnny Depp and Helena Bonham Carter brings out Burton's amazing ability to adapt to a genre that is totally different from his previous projects. As the name of the movie suggests, the story of the film revolves around a "demonic" barber named Benjamin Barker (aka Sweeney Todd) (Johnny Depp) who has formed a bizarre partnership with his fellow tenant Mrs. Lovett (Helena Bonham Carter). In a grotesquely sinister tandem, Todd slits the throat of the people who have come to his barber shop on Fleet Street while Lovett makes meat pies out of their remains. This horror flick probably has the most subtle marks of Burton's handiwork. The only signifying element of Burton's that is evident in the movie are the gothic undertones that, to some extent, hold a certain sense of humor to them that is only distinctly Burton.
1. Dark Shadows (2012)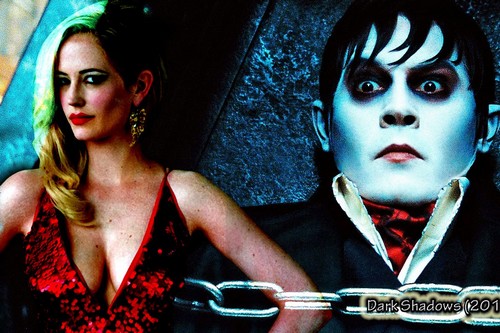 One of Burton's most recent films, Dark Shadows once again stars Johnny Depp who plays Barnabas Collins, the heir to the rich Collinwood Estate during the 1700s. Due to a tragic love affair, Barnabas meets an untimely demise and becomes a vampire. Fast forward to 1972 and Barnabas finally escapes from his grave and is eventually reunited with his family estate which is currently being run by Elizabeth Collins Stoddard (Michelle Pfeiffer). Unfortunately for Barnabas, the once powerful Collinwood Estate has fallen into ruin and it is now up to Barnabas to restore his family's name. This movie somehow bears similarities with Edward Scissorhands as it features the theme of an extraordinary figure trying to live with and adapt to a normal family. However, due to the nature of the film's storyline, Burton managed to employ his very distinct gothic undertones as well as his stylistic kind of humor to the film.
List Created By: Lilly CA