Planet Earth is a home of extremely unique and truly bizarre animals. Hundreds of new species are found each year, thousands go extinct. Today we intend to tell you about some of the most strange, peculiar and extraordinary animal species that you might not even believe to be real. Have a look at 10 most unique animal species exist today.
10. Greta Oto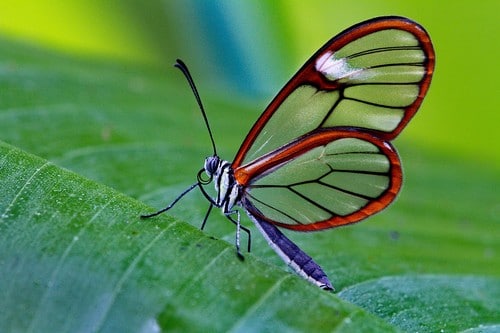 The most astonishing characteristic of this butterfly is obviously its transparent wings, with a span of 5.6 to 6.1 cm. The tissue between the veins of its wings looks like glass, as it lacks the colored scales found in other butterflies. This butterfly's most common English name is "glasswinged butterfly". But its Spanish name sounds more accurate, in Spain it's called "mariposa de cristal," which means "crystal butterfly."
9. Mangalica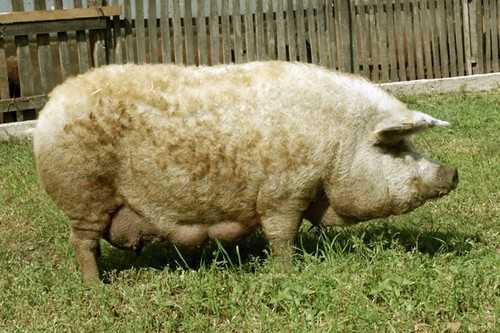 Mangalica is one of the most unique animal species in the world, it looks like a hybrid of sheep and pig. The Mangalica pig grows a thick, wooly coat similar to that of a sheep. The only other pig breed noted for having a long coat is the extinct Lincolnshire Curly-coated pig of England. Surprisingly very few people seems to know about this amazing animal species, which is so unique that it looks unreal.
8. Long Eared Jerboa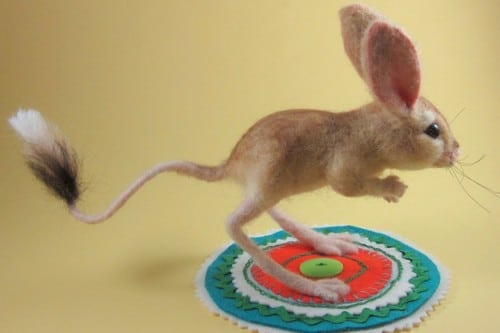 This cute little animal, is nocturnal mouse-like rodent with a long tail, long hind legs for jumping, and exceptionally large ears. It's look is so distinctive that authorities consider it to be the only surviving member of both its genus, Euchoreutes, and subfamily, Euchoreutinae. And it is itself identified as one of the top-10 "focal species" in 2007 by the Evolutionarily Distinct and Globally Endangered (EDGE) project. Hence, this beautiful animal might not be around for long.
7. Spirobranchus Giganteus

The most distinct features of this underwater worm that you also might've noticed with the very first glance are two "crowns", that are shaped like Christmas trees. And due to those crowns it received the name "Christmas Tree Worm". Each spiral is composed of feather-like tentacles called radioles, which are heavilyciliatedand cause any prey trapped in them to be transported to the worm's mouth.
Although these Worms don't have any commercial fishery importance to humans, but many drivers and aquarists pose interest to them due to their unique and beautifully colored appearance.
6. Blue Footed Booby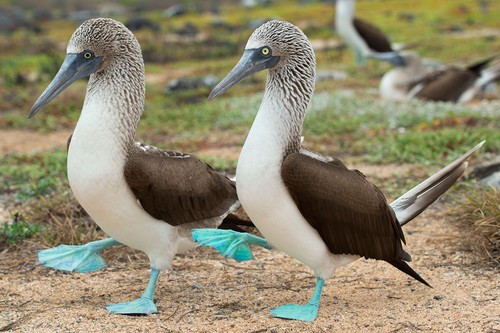 Blue footed booby is a marine bird. The most distinctive characteristic of this Bird is its bright blue feet, which is apparently a sexually selected trait. Males display their feet in an elaborate mating ritual by lifting them up and down while strutting before the female.
The blue feet of this bird are also an honest indication of current level of nourishment among males. The brightness of foot decreases due to reduction in the amount of lipids and lip proteins that are used to absorb and transport carotenoids. Hence, the brighter the foot color, more females he's going to get.
5. Mexican Mole Lizard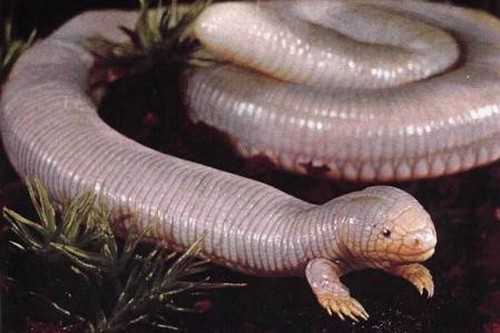 Is it a lizard or a snake? It could be the worm, but wait it has legs. So, what exactly is it? The answer is, the Mexican mole lizard, one of the most unique animal species and unbelievable creature walking on the surface of Earth.
Sometimes people even confuse it with the axolotl or a salamander. But it's officially recognized as a lizard with very long body.
4. Blue Angel Slug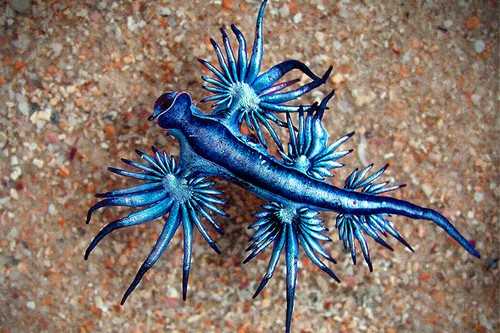 Now the countdown is getting interesting. Glaucus atlanticus, commonly called with several different names like blue slug, blue dragon or blue sea slug. The appearance of this species is one of the most unique animal species. An adult is about 1.2 inch long, the body is colored with silver and blue stripes. It has a flat body and six appendages that branch out into rayed, finger-like cerata.
One of the most unique quality of this slug is its color, blue is a very rare color in nature, which makes this already strange looking creature even more incredible.
3. Gerenuk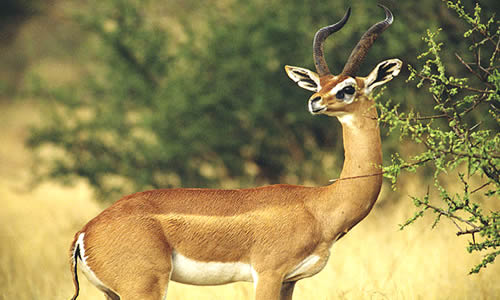 Gerenuk is also known as Giraffe Gazelle, and it isn't hard to guess why. It has got a long slender neck resembling Giraffes, wedge-like head and the large, round ears, and body similar to Gazelle. It is the sole member of genus Litocranius. Gerenuk is certainly one of the most unique animal species that you might not believe to be real.
2. Superb Bird of Paradise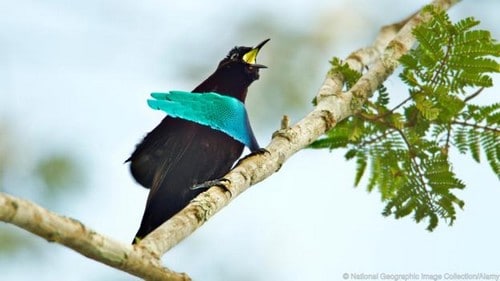 This species of bird has a fierce competition amongst males for mating, due to significantly and unusually low population of females. This has led the species to have one of the most bizarre and elaborate courtship displays in the entire world.
The male first attracts a female with a loud call. After the curious female approaches, his folded black feather cape and blue-green breast shield leaps upward and spreads widely and symmetrically around its head, instantly transforming the frontal view of the bird into a spectacular ellipse-shaped creature.
1. Venezuelan Poodle Moth
This animal doesn't seems to belong to the planet Earth. Instead, highly resembles a creature from some kind of Hollywood Sci-fi movie. However, what you're seeing in above picture is totally legit. It is a new species of moth discovered in 2009 by Dr. Arthur Anker in the Gran Sabana region of Venezuela. This animal is extremely weird and perhaps the most peculiar of all time.
10 Most Unique Animal Species
These are some of the world's most unique animal species that you might not believe to be real.
Venezuelan Poodle Moth
Superb Bird of Paradise
Gerenuk
Blue Angel Slug
Mexican  Mole Lizard
Blue Footed Booby
Spirobranchus Giganteus
Long Eared Jerboa
Mangalica
Greta Oto
Written By: Khizar Hasen