Cocktails have always been the life of the parties , so any party animal is for sure aware of the whole host of cocktail array to choose from and what if, all of a sudden a non party, conservative chap hits the bar? Haha! A clueless mind will be hilarious to watched at and will have an awkward experience. To avoid such a happening with you, we, cataloged the rundown of top 10 cocktails that you need to kiss.
10. Moscow Mule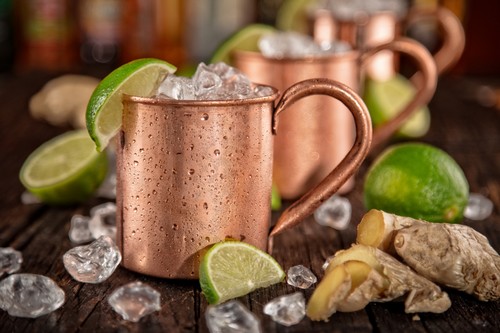 This cocktail has got nothing to do with neither Moscow nor Mule, however, who cares after a couple of shots? The vodka is the key ingredient splashed along with the ginger beer, lime juice and garnished with a lime wedge. It is a classic way of calling it a day. The drink is traditionally served in a copper mug. With the vintage look and modern taste, this one sure stands out.
9. Dirty Martini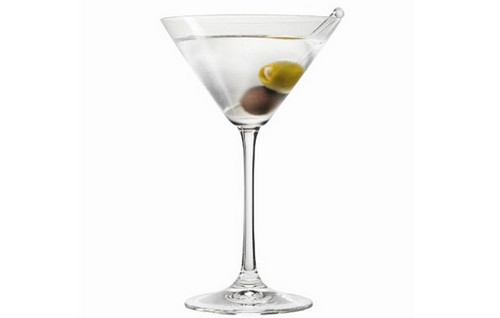 Martini is a combination of gin/vodka and a dash of vermouth. To make your martini filthy, just mix in the olive brine and a few solid olive leaves preferably blue cheese. Drink it ice on the rocks or strain it in a chilled glass, it makes a perfect sense anyhow. It is easy to make and will not burn a hole in your pocket either. Just give it a try.
8. Pina Colada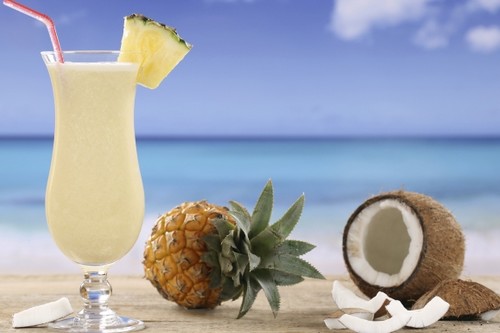 Another cocktail on the list of top 10 cocktails you need to kiss is a very widely renowned Pina Colada. The tropical blend of the sweet pineapple topped with either the coconut cream or the coconut milk contains two shades of the rum, both dark and white. It is light and refreshing and is often served with the ice on the rocks. Timeless drink that it is, will sure increase your interest and inclination in the versatile world of the cocktails.
7. Manhattan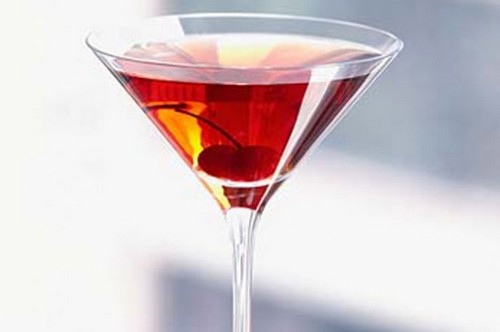 It is a classic beauty that has been reigning the cocktail industry since 1800's. An all time favorite whose worth has not deteriorated even an iota since then till now is a mixture of crushed ice, bourbon or rye whiskey, sweet vermouth and with a sprinkle of angostura bitters. The sophisticated is a bit strong so, the novice drinkers can take risk if they choose to., though it straddles the boundaries between the sweet and savory. Maraschino cherry usually appears sitting on the top and garnishing this classic.
6. Tom Collins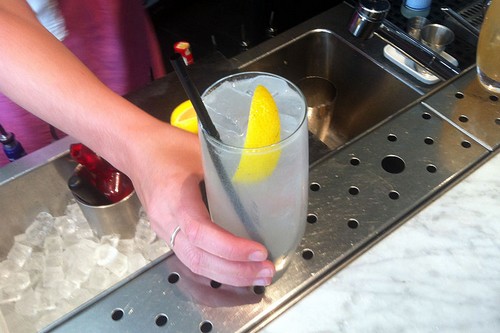 Albeit Collins gets its name from a hoax parading around the New York city, this evergreen is a no joke. The concoction of the gin, lemon juice, sugar/syrup and carbonated soda makes this cocktail prince taste tart, sweet and fizzy. It apparently is sparkling, glittering and soul-pacifying when watched and thirst quenching when drunk. A perfect blend of sweet and sour, a glass of Tom Collins certainly needs your kiss.
5. French 75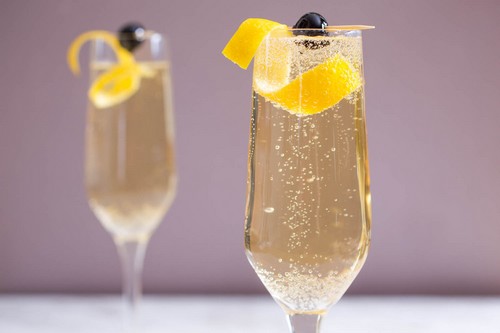 As elegant as the name is, this drink is light and right with just an impeccable mixture of the champagne, lemon juice and dashes of the sweet syrup for providing little sweet tones. This is the drink that one can consume whole night and yet remain the lady that you were before trying your hands on the shots. Overpowering effect can never be associated to it. A baby step to the realm of the adulty, devilish and filthy cocktails.
4. Hurricane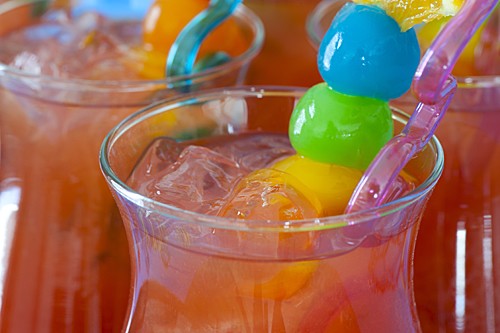 This New Orleans' rum based fun drink is a topical usually served chilled with ice on the rocks. A boozy concoction of both white and dark rum filled with fruit juices of passion fruit and orange dashed with lime juice had to be a part of our list of top 10 cocktails that you need to kiss. Brought in the world in 1940's, this drink had a sail smooth till date and is yet storming the cocktail industry with its hurricane effect. A sip takes you to France without s chipping out more bucks.
3. Americano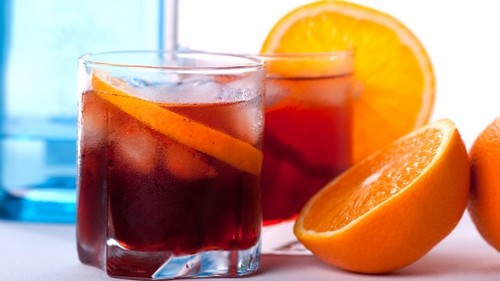 This cocktail picks its name from its excessive love amongst the American expats during its prohibition. Walked the aisle of the cocktail industry in the 1860's, this boozy blend consists of campari, sweet vermouth, club soda providing the fizzy looks. Its rich and plush with its flavour and texture and how I wonder those orange peels used for garnishing enhance the beauty of this drink.
2. Vesper

Oh yeah, Vesper is Bond's true love. This is the martini that James Bond orders in both book and the movie Cassino Royale. Made up by heavy shaking of the vodka, kina lillet and gin, this cocktail is ice cold, bitter and rough, as the character Vesper herself was. A fine, string of lemon peels adds to the elegance of this transparent liquid.
1. Gibson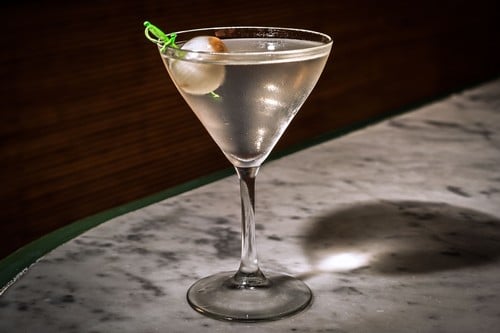 Whoa! Finally we reach the threshold of the rundown of the top 10 cocktails that you need to kiss and this spot has been bagged by Gibson. This martini is a cousin of dirty martini replacing the olives with the onions in the Gibson martini. A classic blend of gin and vermouth, an American businessman thought thought of using pickled onions in the martini for he felt it will keep the cold at bay.
With this our list ceases and hope your perplexity about the choice of cocktails ceases equally well here. CHEERSSSSSSSSSSSSS
Author – Palak Gupta