You can love him or hate him, but you can't ignore him. Whether you appreciate him or not you can't deny it !
The talent of Tom Cruise is incredible. The vigorous superstar is always talk of the town and he captures the center of celebrity's spotlight for decades, deliver a number of critical and commercial acclaimed films and also its sequels. Like Mission Impossible and its series.
Cruise in his entire career collaborate with many challenging roles and gave fearless performance. His skills always impressed audiences along with A-Grade Hollywood director.
The Hollywood superstar is one of the world's most visible actor and one of the most popular too. The actor always stays on his own zone.
Few days back he released theatrical trailer of his upcoming film Mission Impossible – Rough Nation and film received thumps up from audiences.
It is very common that we would love to enjoy the film in theatre and Cruise himself tweet its promo on his twitter account.
While the film is slated to release on 31st July 2015, it is an action and adventurous and thrilling film. The promo is full of dare devil stunts. In this series Ethan's mission is to destroy IMF.
Before the release of this film there are more amazing films of Tom cruise which we can watch. These films make your completely mesmerized. I make a list which will indicate top ten films of him! Probably, you watched these movies in your childhood days? When you will read this article, it will gives you nostalgic feelings ! Apperently you will get idea to watch these movies again.
You not need to be fan of Mr. Cruise… If you are fan of Will Smith?
Still you will enjoy these films. It is an endeavor to honors the best movies of Tom Cruise which is very difficult. His all films are so good. It is very thrill for me to choose ten best movies of him. But I tried to choose.
You can watch these films before the release of his forthcoming film Mission Impossible – Rough Nation.
It is like wistfulness emotion! Total refreshing the memory and thinking about the best movies of Tom Cruise which also received great review.
Let's recall the best films of the actor. Top ten Tom Cruise movies are given below:-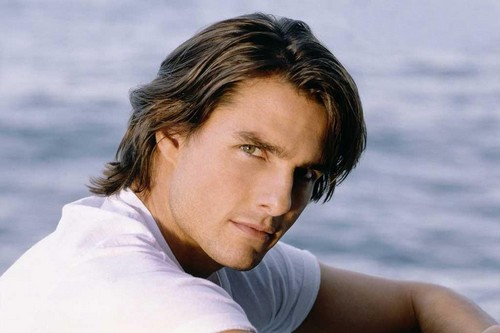 Tom Cruise Movies That Give You Nostalgic Feeling!
1. Magnolia – It is a light movie which indicates the lifestyle of different people who are from different residents of the San Fernando Valley. Paul Thomas Anderson directed the film in very proper way. Tom Cruise role in the movie praised by number of critics. A renowned critic called Chris Gore of film threat, said about cruise performance that it is, "amazing display of acting for Tom Cruise" one of the finest film of 1999. It will be great idea to catch this film.
2. Jerry Maguire – It is a sport drama with some romance. Film received five Academy Awards nominations for entire cast and crew. It was not just a simply hit movie; in fact it was a phenomenon. Film gained huge amount in box office collection. Means "ocean of box office hard cash"! High Five* for the producer. In the film Cruise shows his unique charisma, why not? He has it! Critics said about the film, "it has a lot of charm and it's smarter than most Hollywood movies. It's a terrific entertainment.
3. Collateral – In this film Tom played completely different avatar and very unique role from his previouse films. It is an action thriller which shine a lot when it released. Films scean picturised very watchfully and cinema lover will love to witness the charisma of this film. A must watched film.
4. The Color Of Money – It is a sequal of a classic movie which is an out an out commercial film. The film revolves round money! Film receives thumbs up from audiences as well as critics. Cruise deliver an unique performance in the film.
5. Minority Report – I watched the the film with my friends, you should catch it! Such a cute film and a very different film of Cruise.
6. Misssion Impossible Ghost Protocol – I think Mission Impossible- Ghost Protocol is best film of the series. Although, total franchisies of Mission Impossible is amazing but this one I like most. Apart from Tom Cruise dare devil stunts and speechless acting, in the film we got chance to witness Indian actor Anil Kapoor's mischief performance. The film also show some glimpses of Mumbai (India). Through the film you can visit India. Overall it's a good film and entertaining. Film received well by critics as well as audiences. It did good bussiness in India too.
7. Edge Of Tomorrow– Edge of Tomorrow is an awesome film. It is one of the best film of the list create by me. If you have not still watch it! Why you are waiting? Go and watch. Don't forget to buy its DVD…
8. War Of World – This is a horror type film but not about ghost. Its about aliens. Just imagine if suddenly alien appear from space and attack you. What you will do to save your life and your family's?
In the film Tom wisefully handle the situation and he will save his chilcren life from alien's attack. Apart from alien attack film also indicate relationship father and daughter. It's a must watched film. You can watch this film with your father. The film shows how much fathers love their children.
9. Rain Man – Rain Man is a kind of film which you must enjoy. Film is perfect to enjoy.
10. Interview with Vampire – According to me one of the finest film of Tom Cruise and he share screen space with Leonardo Di Caprio. It is a gothic horror film and you will love it. It will deffinately change your mind. If you want to watch something interesting which will give pleasant feeling to your eyes and mind… Go for it! Film featured two Hollywood superstar also and it is one of the finest film of 90s. Still we remember it.
So what you are thinking? Go for it…. I think you like to enjoy some fantastic films. These are 10 best Tom Cruise Movies.
Written by: Chitra Home Chowdhury