Its difficult to make a list of top ten among so many beautiful women's MMA, but we pick some of the best, our favorite ten Hottest Female Mixed Martial Artists who are dominating the sport and got some huge fan following. The list is lead by the UFC superstar "ROWDY" Ronda Rousey who currently busy in Hollywood, TV shows and other commercials. Well other's who joined the top list are Miesha Tate, Kyra Gracie, Gina Carano, Paige VanZant and Michelle Waterson.
Let's take a look at the 10 best, most beautiful women's MMA fighters by rank and fame, but more especially by their physical characteristic defining hotness.
10. Rin Nakai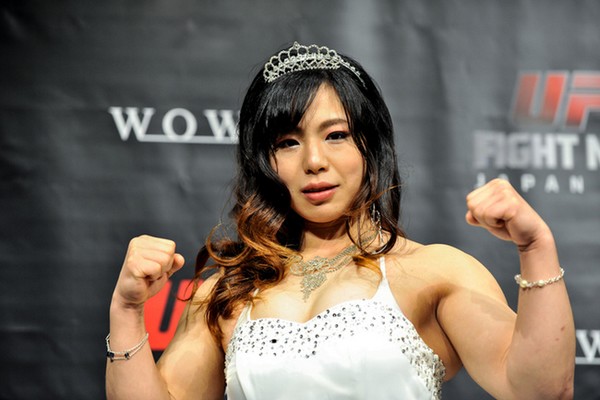 Rin Nakai's probably the strongest women's MMA fighter, and one of the Hottest Female Mixed Martial Artists in the UFC right now. She made her UFC Debut at UFC Fight Night 52: on September 20th, 2014 against Miesha Tate. She was undefeated with 16 wins before losing to Miesha Tate. This Japanese fighter is Jacked. She also loves to upload bizarre and sometimes sexually explicit images and videos to social media, banking on her petite and vivacious Japanese appeal.
9. Claudia Gadelha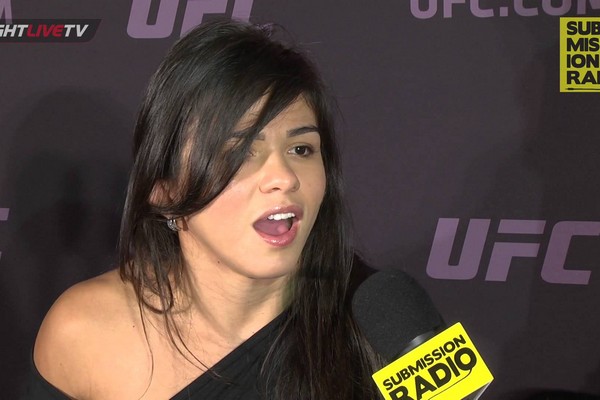 Ana Cláudia Dantas Gadelha is one of the hottest female mixed martial artists right now. She is the youngest BJJ black belt in Nova União's history, and is #1 in the official UFC Strawweight rankings. This Brazilian hottie has seen better days during her UFC career.
8. Kailin Curran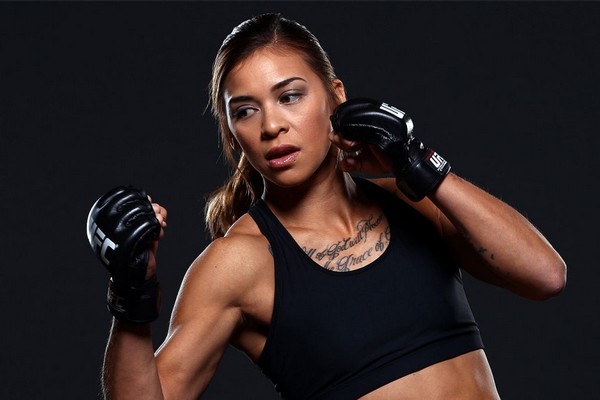 Kailin Curran make it number 8 in the list of hottest female mixed martial artists. Curran, who competes in the Strawweight division, has only five MMA fights under her belt. Curran made her UFC debut against Paige VanZant in 2014. She lost the fight via TKO in the third round. Despite the loss, she was awarded Fight of the Night honors.
Curran may have let a victory slip through her fingers when Alex Chambers somehow came back to submit her at UFC Fight Night 65, but she's still turning heads with her attractiveness and unique beauty. Her good looks certainly won't hurt, she still has a time to improve her game and make herself into a bigger star. She won her third UFC fight against Emily Kagan.
7. Cassie Robb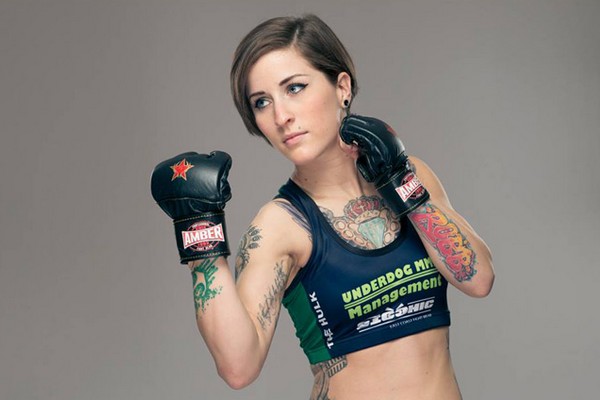 Cassie Robb is one of the top 10 of hottest female mixed martial artists with a professional fight record of 0 – 3 – 0 (w – l – d). To be fair, her amateur record is far more respectable at 3 wins, 2 losses and 1 draws. We're not sure when we can expect to see Cassie Robb in ring again. She may get handed another loss, but will look very pretty doing it.
6. Michelle Waterson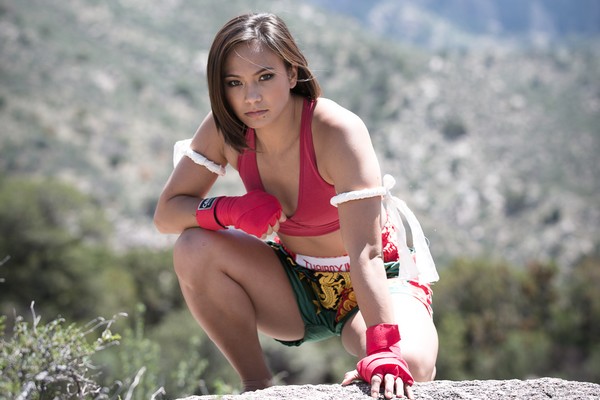 With the amount hottest female mixed martial artists these days, at just 105 pounds, Michelle Waterson proves that big things can come in tiny packages. She is of Thai descent and represents everything that is fresh, young and flexible too as her body is petite and vivacious which makes her faster in movement also. She's an eye catching model. She start modelling after high school, during that time she earned a "black belt' in karate and trained in Muay Thai, Jiu Jitsu, boxing and wrestling.
5. Paige VanZant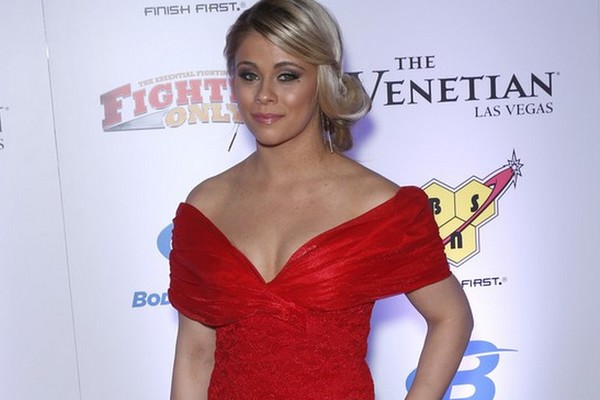 VanZant is undoubtedly considered as one of the top 10 hottest female mixed martial artists in the UFC right now. Many ranking sites placed her at top position. This American hottie's absolutely stormed into the women's strawweight division with a pair of thrilling performances, yet it's her classic blonde beauty that has catapulted her into star status in the span of only two bouts.
4. Miesha Tate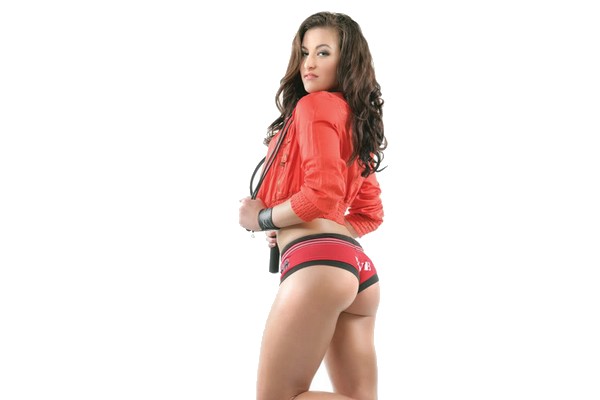 The current UFC Women's Bantamweight Champion, Miesha Tate is at number 4 in our list of hottest female mixed martial artists. Primarily known for her grappling ability, she start her sports career by wrestling during high school. She credits the experience as having toughened her up and acting as a bridge to her career in MMA. She has enough to flaunt and boast about in her Hollywood glitz and glamour also which makes her popularity sky rocket apart from the fact that she's one of the hottest female mixed martial artists.
3. Gina Carano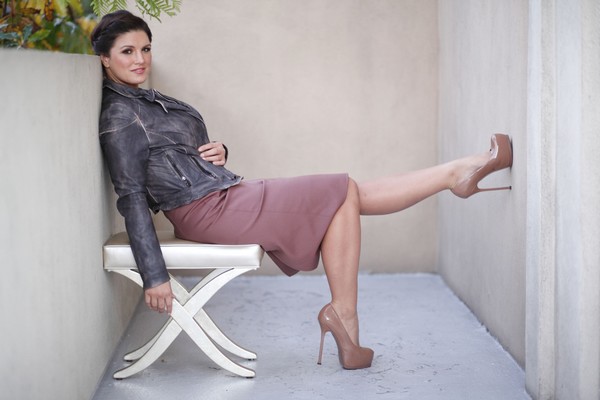 Gina Carano is a former fighter who retired from the sport in 2009 after being named the Face of Women's MMA. She was formerly the third best in her class and one of the hottest female mixed martial artists in the world. She is the first female MMA fighter that went to Hollywood. She is gorgeous, personable and most importantly, a kick ass fighter. While Rousey was the driving force for getting women in the UFC, Carano was the one that put women's MMA on the map. Before her, women fighting was deemed as a cat fight.
2. Kyra Gracie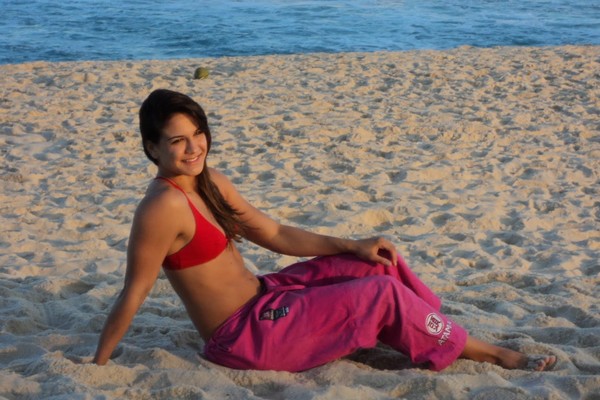 Kyra Gracie is the niece of infamous Brazilian Jiu Jitsu master Renzo Gracie. She is one of the few Gracie women to achieve a black belt in BJJ and is the first Gracie female to actively compete in the sport. Besides that, she's practiced wrestling and judo, the leggy brunette shouldn't have any trouble breaking into the world of competitive fighting, considering she's placed first and second numerous times in world Jiu Jitsu championships.
Gracie draws a lot of similarities to UFC champ, Ronda Rousey, due to the fact that they both mastered one art (Rousey with Judo, Gracie with Jiu-Jitsu) and won at an international level before entering the sport of MMA.
1. Ronda Rousey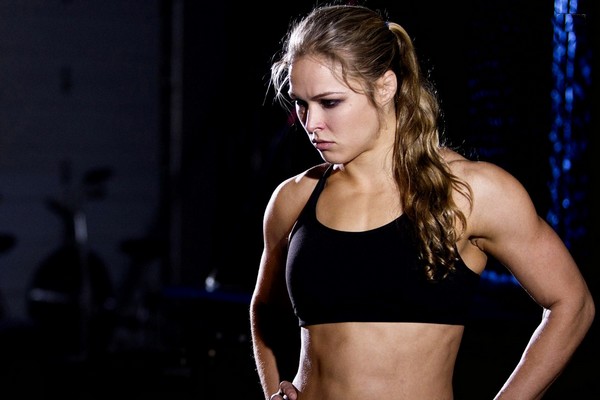 One of the most beautiful women's in MMA today, The Rowdy Ronda Rousey is the most dominating star in UFC right now. She's also selected as the most dominating female athlete in the world. The face of women's MMA clocks in at #1 in our list of top 10 hottest female mixed martial artists. She also top the sexiest women 2016's list.
Rowdy as she calls herself is purely due to her rough way of fighting, is arguably the UFC's biggest star right now. Rousey flaunts her beauty everywhere from her fights to TV shows to commercials to big budget Hollywood movies, and even to the pages of the Sports Illustrated swimsuit issue. Her unparalleled skills lent her the opportunities she got to springboard her popularity into mainstream media, and her increasing beauty is has made her the biggest crossover star the UFC has ever seen.
Top 10 Hottest Female Mixed Martial Artists
Ronda Rousey
Kyra Gracie
Gina Carano
Miesha Tate
Paige VanZant
Michelle Waterson
Cassie Robb
Kailin Curran
Claudia Gadelha
Rin Nakai