Asian movies have always been popular for their bleak stylish thrillers and horror genre. The success of the Ring series, Grudge, dark water and many others brought Asian horror, specifically Japanese horror movies into limelight. The Asian horror films adapt a more fatalistic and pessimistic approach that provides an individual control over their destined path. This sets as a profound tone for the mysterious realm of supernatural forces. The presence of willingness to explore complex traditional themes of Asian culture and lack of squeamishness helps to push the extent of imagery to graphic area. Asian thriller movies especially South Korean and Japanese ones offer twisted screenplays filled with intricate details, stunning production design, brilliant cinematography and intense disturbing themes with great performances. There are some stunning movies with edge-of-your-seat visuals that are must watch Asian movies for your list.
The myriad list presents terrifying Asian movies that feature elements of supernatural and thriller genre.
10 Terrifying Asian Movies of All Time
10. Montage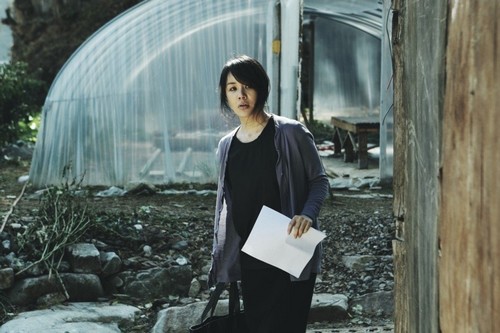 Montage does not fall into the bracket of the quintessential drama. It is a refreshing thriller with unexpected twists that is bound to make you think a lot. It is one of those rare movies that reveal the true nature of the first half through unexpected plot twist in the second half of the movie. It is an intense thriller which has been directed well by Jeong Geun-Seop. The movie is packed with powerful performances to watch out for. It offers the audience a lot more than they can imagine before the screenplay slowly reveals more details to grasp. There are no clichés attached to the familiar story of kidnapping. The suspense of the movie is compelling and Jeong has given ample space for intricate details to thrive in order to reveal less and build up the suspense. It is a must watch terrifying suspense that will leave you completely engrossed from the beginning till the end.
9. A Tale of Two Sisters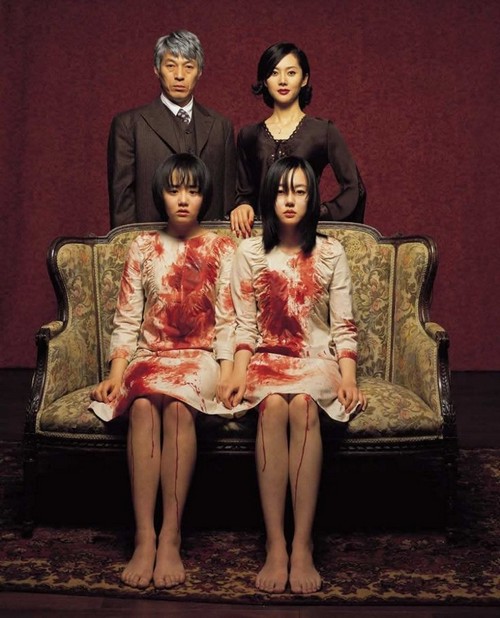 A Tale of Two Sisters is a psychological horror thriller that is one of the terrifying Asian movies of all time. It is an intense horror masterpiece that is unnerving to watch. It is a mysterious film involving 2 sisters in a family who are haunted by the tragedies within their family. There are a lot of unanswered questions that surface during the first half of the movie and the narrative takes a mysterious turn to reveal every answer that will leave the audience feeling terrified. The movie is based on an old Korean legend that forms basis for its original content. The film has a haunting score that gives a feeling of ambiguity to the scenes. The movie is slow paced yet it manages to grip the audience through its intense saga. The powerful performances of the actors, especially the sisters and mother are totally noteworthy. It will definitely give you sleepless nights long after you have finished watching the movie.
8. Shutter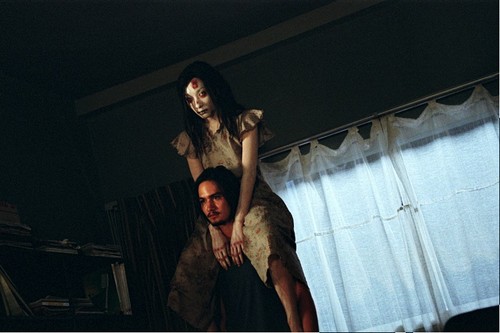 Thai horror movies are slowly capturing the attention of the audience around the world. The movie Shutter uses psychological scares and creepy revelations to shock the audience. It is a nerve cracking story of a young photographer and his girlfriend who discover eerie occurrences after a tragic accident. The mysterious shadows in the photographs offer a gleaming original storyline that will capture your imagination right from the beginning. The movie offers noteworthy suspense where the psyche of the audience is manipulated through unexpected plot revelations. The direction by young filmmakers Banjong Pisanthanakun, Parkpoom Wongpoom is admirable. The chilling visuals and refreshing storyline along with power packed performances make this movie a must watch for every horror genre lover. You will find yourself to be constantly on your toes through its eerie and unsettling plot that does not have any clichéd narrative.
7. Audition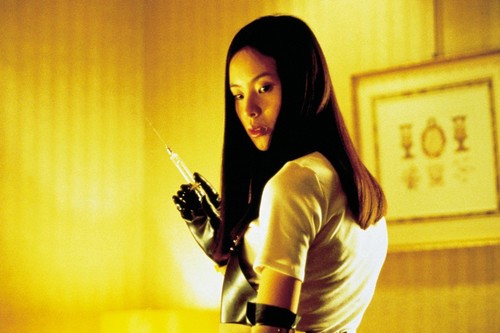 The movie Audition is based on the novel by Ryu Murakami; it is an unsettling psychological Japanese horror movie. It has an audacious tale to offer that has been brilliantly performed and directed. The movie revolves around a widowed TV producer who decides to audition prospective wives and gets allured by a candidate who is not exactly what she appears. Audition was made in 1999 by Takashi Miike and still stands as a grisly shocker that will linger in your memory long after you watch it. It is a raw and intense film that stands out for its simple and effective storyline. It is deeply unsettling and terrifying film that will shock you with its nightmarish secret. The effective utilization of silence to create an eerie atmosphere paints a riveting picture as an unforgettable classic horror movie. (Link 5)
6. OldBoy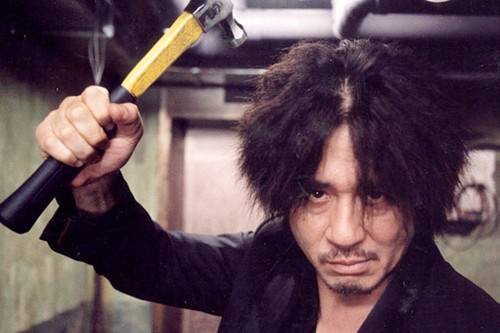 Old Boy is a popular South Korean movie that revolves around the theme of punishment and vengeance. It is not the movie for the squeamish as it is dark and gruesome. This movie transcends the typical revenge saga genre and becomes an existential story that is hard to ignore. It is a terrifying movie with compelling performances and significant drama that is bound to keep you engaged. The dominant theme of revenge has been dealt in an unapologetically intense manner. The movie was awarded Grand Prix at the 57th Cannes Film Festival. It is a phenomenal movie that is recommended for its artistic perfection. It is a shocking tale of vengeance with exceptional twists that explains the cult status it has received over the years. It is a spellbinding masterpiece that is a must watch terrifying Asian movies of all time. The brilliant direction and storyline will leave you astonished.
5. One missed call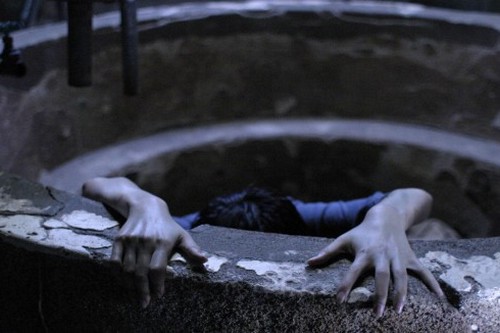 One missed call is a maddening scare-fest Japanese thriller that is bound to terrify you. It was a major box office success in Japan that also resulted in a Hollywood remake. The movie revolves around the mysterious phone calls received by people from their future selves regarding their violent deaths. It is a clever movie that has a curious plot. It has been enacted well as a grisly violent tale. It has moments of dark humor and visual flair that is bound to keep you fixated. This nightmarish tale is a must watch terrifying Asian movies of all time. The direction of Takashi Miike is sleek and brilliant. There are some parts in the movie that might seem incomprehensible during the first half; but everything gets into place as the plot is slowly revealed. Watch out for the twisted screenplay and intricate details.
4. Suicide Circle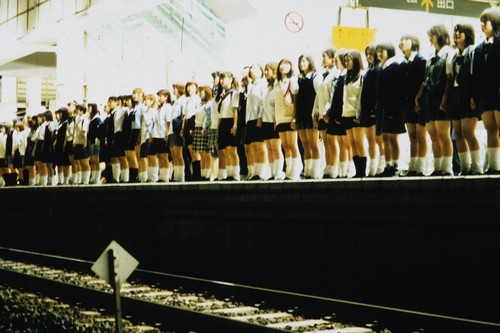 Suicide Circle will leave you terrified with its creepy theme and intense storyline. The movie is a dark horror film that revolves around the massive suicides that grip Japan and baffle the police. The plot might come across as incomprehensible in the beginning because of its shock value but slowly it starts to build the tension. The movie has an exceptional combination of mystery and social commentary that gives it a realistic touch. This movie has some intense moments and nightmarish scenes that will truly terrify you. It is a disturbing film that has been beautifully crafted by director Sion Sono. It is a cult Japanese horror movie that has seriously memorable chilling moments and dark humour. The oddly shocking theme makes this a truly edge-of-your-seat movie. It does not have the usual predictable story; the mystery is bound to keep you engaged from start to finish. (source)
3. Kwaidan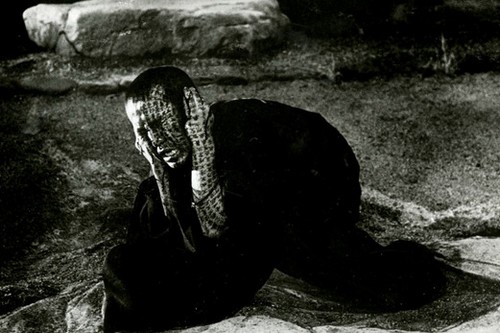 Kwaidan is a 1964 movie that was nominated at the Academy awards for Best Foreign Film. The movie revolves around four stories that are interestingly weaved together. It has an eerie and strange theme that is an absolute treat for the audience. The movie stays away from sensationalism and sticks to subtle expression of visual scare tale that will terrify you long after you have watched it. The movie has been directed by Masaki Kobayashi in an unusually intense manner that leaves the audience engrossed. It has been meticulously crafted into a brilliant screenplay that is very impressive. There is lot of focus given to intricate details, sound effects and imagery that offers an extraordinary feel to the movie. The storyline is brilliantly haunting and hypnotic. It is an unusually eerie movie that is definitely a must watch as an unconventional supernatural tale.
2. Dark Water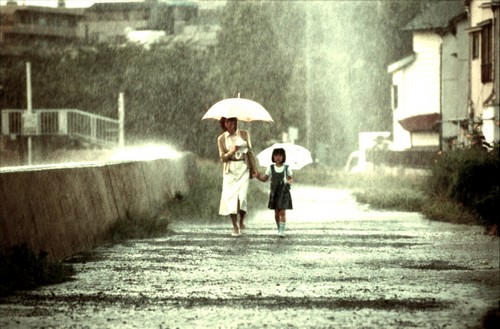 Dark Water is a classy Japanese psychological horror thriller. It is a chilling movie with dramatic twists and turns. The director is well known for the successful horror flick Ringu that was remade as Ring. Dark Water revolves around a middle aged woman who moves into an eerie apartment with her 6 year old daughter and strange occurrences start unfolding. It is an emotionally disturbing movie that is terrifying to watch. It paints a stark picture of loneliness and abandonment. There are few movies that slowly build nervousness and uneasy atmosphere without being too stretchy; Dark Water is one of those rare movies. It manages to stand apart with its shocking revelations and noteworthy performances. The movie sticks to realistic storyline without making trying to recreate exaggerated moments. The director Hideo Nakata stays true to the standard set by him for this movie post the success of Ringu.
1. Onibaba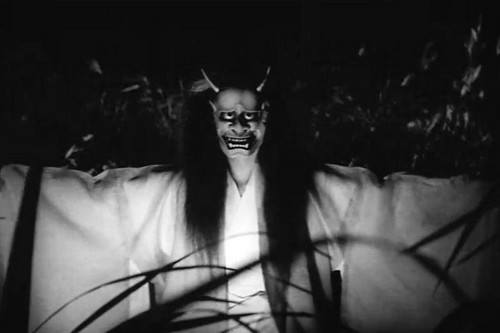 Oniba is a 1964 Japanese historical horror movie that is remembered as a cult classic. It is a terrifying folktale of a mother who suffers from impoverishment and her daughter in law; they strive desperately for existence during medieval era of Japan that is war stricken. The sinister trouble begins when they kill a mysterious Samurai and sell their belongings. It is visually striking and artistic representation of medieval Japan. It is a striking movie with gruesome violence and wilderness. The movie has effective cinematography and brilliant direction. The intense storyline creates eeriness and grim atmosphere that will keep you engrossed throughout the movie. The minimal dialogues in the movie pave way for symbolism to exist making it a minimalistic psychological drama. It is an interesting movie of medieval conflict that is a must watch for its compelling schemes.