Beauty comes in all forms. While just a mere century ago women had to dress in a certain fashion and be modest about their bodies and sexuality, today they are able to express their every desire in every shape or form. Embracing the broken social norms, the following 10 models protect the idea that beauty should not have a single definition. Extremely enticing, they've started changing the modeling world, helping everyone learn that alternative beauty is not as scary of a definition as it might seem. Without further adieu, here are 10 of the most sexy alternative beauty models.
1. Cleo Wattenstorm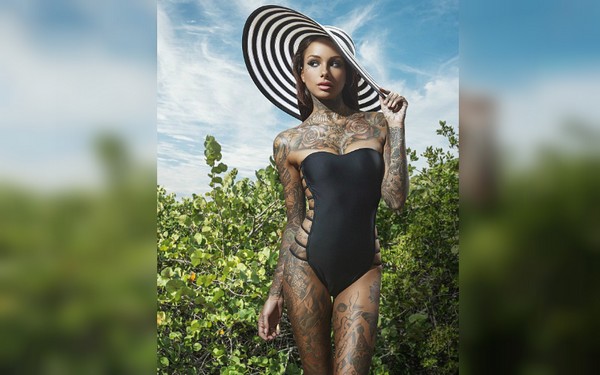 Trying to change the idea of people that inked and tattooed people can't be sexy and beautiful, Cleo Wattenstorm embraces her tattooed body. She also has made a name for herself on the modeling scene.
2. Sister Sinister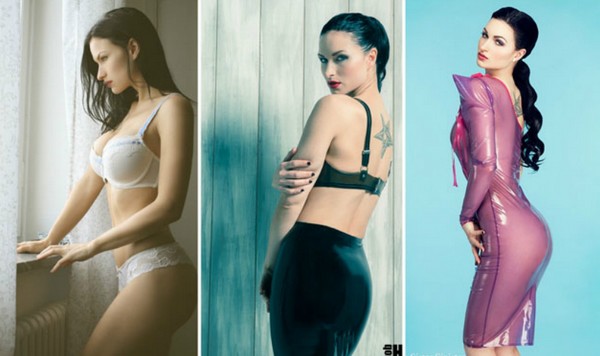 Being what is known as a professional latex and fetish fashion model, Susanna Andersen, or otherwise known as Sister Sinister embraces the idea of alternative beauty, both when it comes to body art and clothing options.
3. Ashley Michelle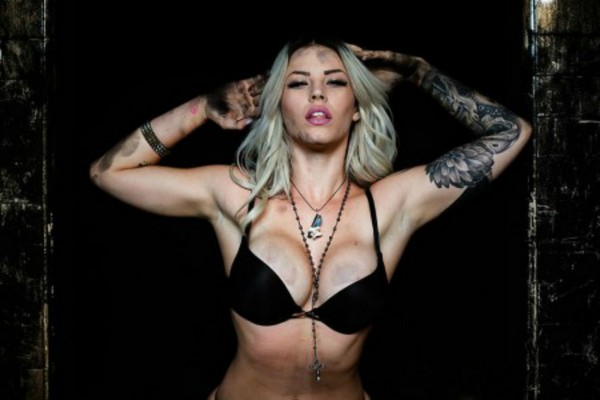 Receiving her first tattoo as early as 17 years of yage, Ashley Michelle has become quite infamous in the modelling world. Two of her favorite tattoos are the portrait of her pitbull and the Jameson bottle on her forearm.
4. Victoria Van Violence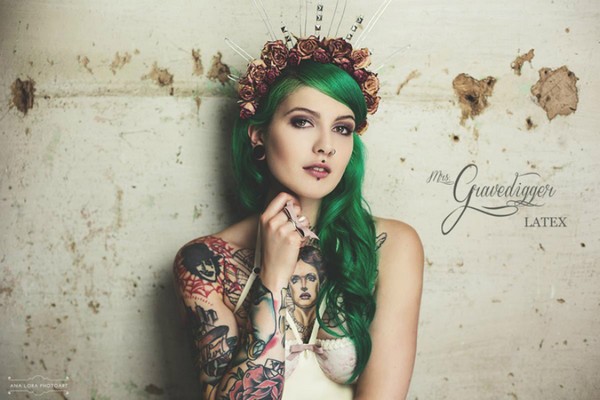 Known as Victoria Van Violence, Victoria started modeling around August 2011. Working with infamous photographs, including Paul Mitchell, Harley Davidson's Thunderbike and Buffalo London, the Germany-based model surely has made a name for herself!
5. Sabina Kelly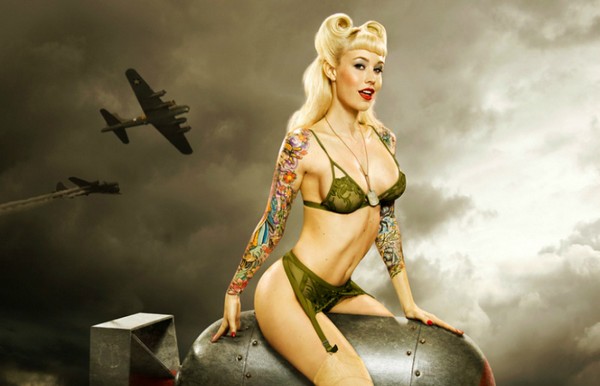 Considered to be one of the most beautiful women in the world by many, Sabina Kelly is one of the most infamous alternative beauty models. Featured by a number of magazines, she has definitely made a name for herself!
6. Pandora Blue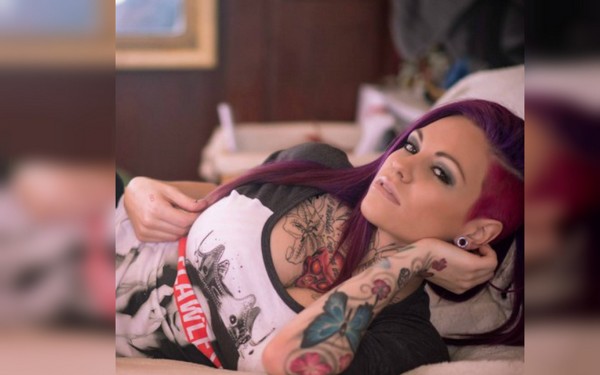 A huge alternative beauty model, Pandora Blue manages to advance her career quite successfully with the help of social media. She has as much as 200,000 followers on Instagram and more than one million fans on Facebook.
7. Cervena Fox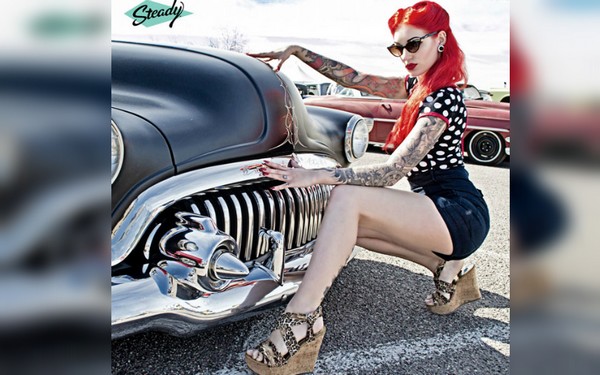 Starting her modeling career back in 2008, right when she graduated, Cervena Fox is becoming quite infamous in the alternative beauty modeling world, due to her skill and passion. She even has her own trademarked look of her red hair and extensive tattoos.
8. Lua Suicide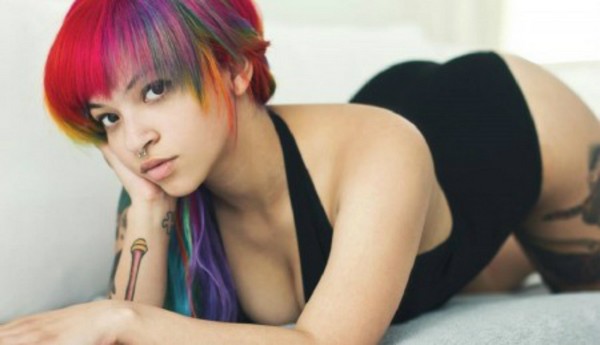 A hardcore gamer, Lua Suicide is also quite infamous for her alternative beauty modeling and cosplay. Often found at huge convetions, she is definitely quite intriguing!
9. Xanthia Pink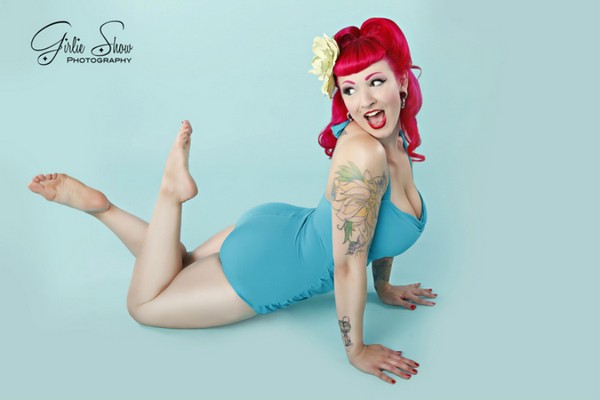 Considering herself to be the ultimate artist, Xanthia Pink uses a huge variety of outlets to express her creativity. Being a writer, an entrepreneur, a designer, a photographer and a bartender, she is also one of the most infamous alternative beauty models.
10. Starfucked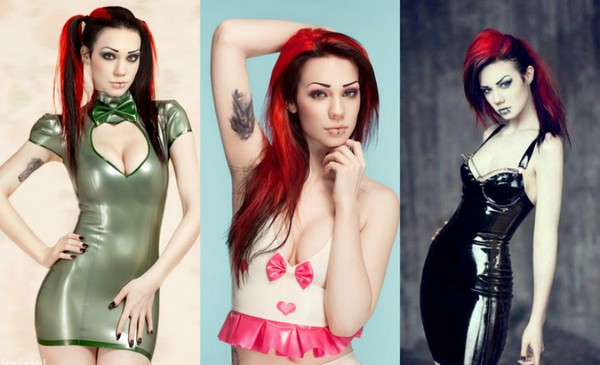 With quite an unappropriated name, known as Starfucked, the girl that was previously known as Alexandra started modeling at 2011. Getting a few small gigs, she decided to get people talking, by coming up with this name.
Most Sexy Alternative Beauty Models
Cleo Wattenstorm
Sister Sinister
Ashley Michelle
Victoria Van Violence
Sabina Kelly
Pandora Blue
Cervena Fox
Lua Suicide
Xanthia Pink
Starfucked
Author's Blur: Ivan loves to read and write about pretty much anything. From celebrity scandals to the latest tech trends, Ivan is there to write about it!