Over the year 'The Amazing Race' has been recognised as one of the reality shows having the greatest concepts of all time. It features 11-12 teams of two people who are in a pre-existing relationship racing around the world to win a million dollars. Much of its success comes from the people who have participated in it and have become favourite since we first spotted them on TV. Here's looking at 10 of the most memorable The Amazing Race teams who didn't win the race, but definitely grabbed more attention than anyone else.
The Amazing Race Teams Who Didn't Win:
10. Brendon & Rachel (Season 20 and 24)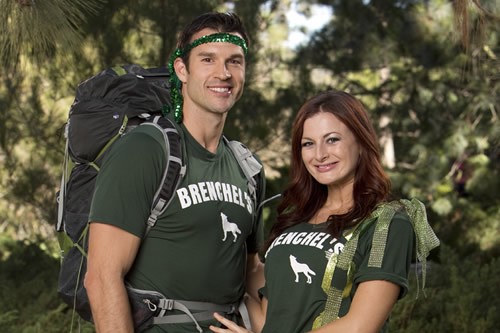 Newlyweds (Engaged in season 20) Brendon & Rachel participated in season 20 and season 24, where both the times the placed 3rd. Thus, they are the only team to make the final three twice. Both of them are Big Brother alumni, where Rachel was winner of season 13.
9. Dustin & Kandice (Season 10 and 11)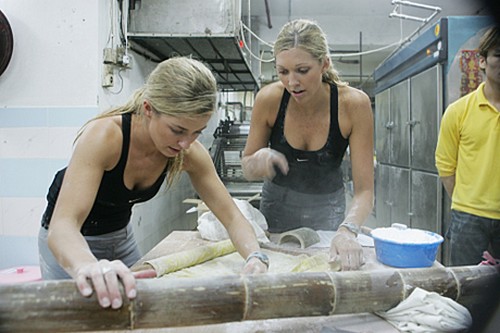 Beauty Queens Dustin & Kandice participated in season 10 and season 11 where they placed as 4th and 2nd respectively. They broke several stereotypes during their course of the race, overcoming form being 'just the other pair of beautiful chicks' to 'fierce competitors'. Apart from being the first team of beauty queens, they also hold the record for most legs won by a team of friends (Tied with Oswald & Danny and Andy & Tommy) with 6 wins.
8. Kris & Jon (Season 6)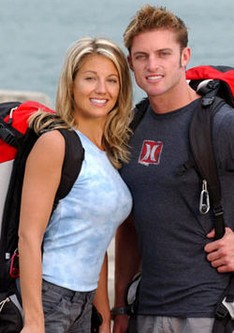 Long Distance Dating Team Kris & Jon came 2nd in season 6 and are to date one of the most memorable teams to race. They hold the record for highest average placing male/female team who came in 2nd, 2.17 (tied with Toño & Lili). Also they are one of the 56 teams to never check in last at a pit stop and the finish line in their career.
7. Teri & Ian (Season 3 and 11)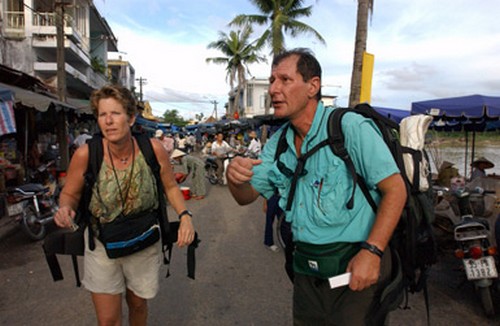 In season 3, Married Parents Teri & Ian proved that they were of the most competitive teams to ever participate in the race. They finished in 2nd place. They are on the two oldest teams to reach the Final 3, the other being Ken & Tina, with an average age of 49.5 years. Tey were called back for season 11, where they were placed 7th.
6. Kynt and Vyxsin (Season 12 and 18)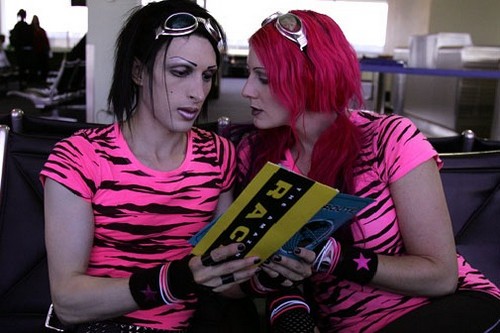 We first saw Dating Goths Kynt and Vixsyn in season 12 where they were placed 5th after suffering a communications breakdown in Tuscany due to their lack of experience driving a car with a manual transmission. They were also known for U-Turning a team that were already ahead of them, thereby resulting their elimination (Nicholas & Donald). They were called back for season 18 where they again finished in 5th place. They are known for popularising Goth culture in mainstream media.
5. Jet & Cord (Season 16, 18 and 24)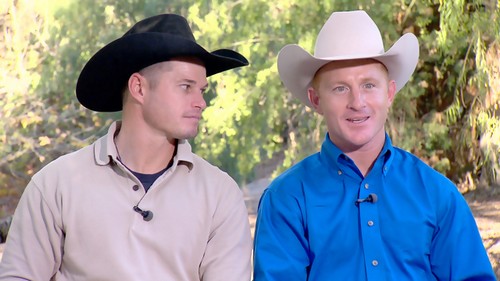 Brothers/Cowboys Jet & Cord first appeared in Season 16 where they missed the top prize very narrowly and finishing in 2nd place. They were called back for season 18 and season 24 where they placed as 6th and 5th respectively. They were the first team to win a leg after they were last team to arrive in the previous leg and performing a speed bump for that. They also hold the record for most legs won by a team of brothers with 7 wins. They are also remembered for their famous line "Oh! My Gravy"
4. Gary & Mallory (Season 17 and 18)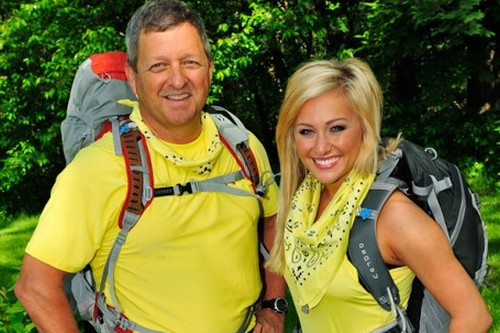 Father/Daughter Gary & Mallory first appeared in season 17 and right away won our hearts with Mallory's funny one liners, which could bring a smile even in a catastrophic situation and Gary who complimented her daughter's actions exactly in an adorable manner. They finished the race in 6th place after they were lost in Oman finding the roadblock location. They were called back for Season 18 and this time they finished the race in 3rd place. Mallory was again called for season 24 to take the place of Booper as he felt sick before the race, and she paired up with his partner Mark as part of team Kentucky. This time she finished in 10th place.
3. Flight Time & Big Easy (Season 15, 18 & 24)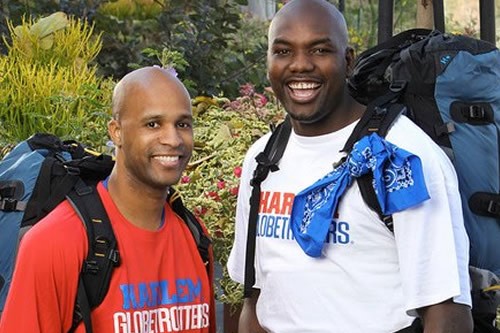 Harlem Globetrotters Flight Time & Big Easy who were known for their optimistic approach and comic lines became fan favourite in season 15 where they were placed 4th when Big Easy chose to take a four-hour penalty for unable to complete the Roadblock . They were called back for season 18 and season 24 where they finished as 2nd and 6th respectively.
2. Margie & Luke (Season 14, 18 and 24)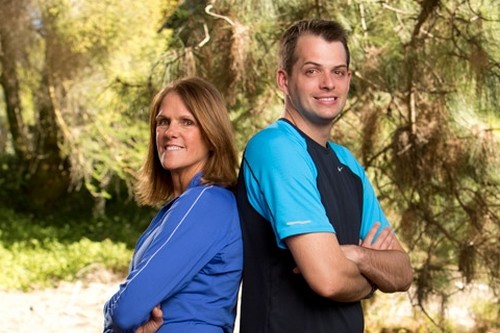 Mother/Son Margie & Luke first appeared in season 14 where Luke stumbled at the final Roadblock, costing them the race and thus they finished the race in 3rd place. They were called back for season 18 and 24 where both of the times they were placed 8th. Luke was the first deaf contestant to participate in the race and till now they hold the record for the highest placement by a mother/son team (3rd).
1. Charla & Mirna (Season 5 and 11)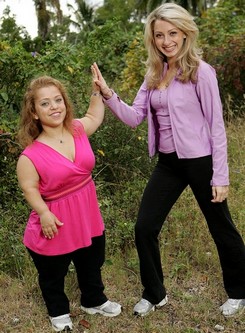 Cousins Charla & Mirna garnered heavy attention during their first appearance in season 5 where they were placed 6th after they were eliminated because their flight from Dubai to Nairobi got delayed. Charla became the first dwarf contestant to participate. They were so popular that they were called back in season 111 where they finished the race in 3rd position. They were also the first team of cousins.