"Orange is The New Black" is undoubtedly one of the most realistic TV series currently, which portrays lives of American women in prison. Sexuality, drugs, relationships, crime, humour – I got it all. And it has introduced to viewers some of the most memorable characters of all time. Here's presenting 10 of the most favourite "Orange is the New Black" characters.
The 10 Best Orange is the New Black Characters.
10. George Mendez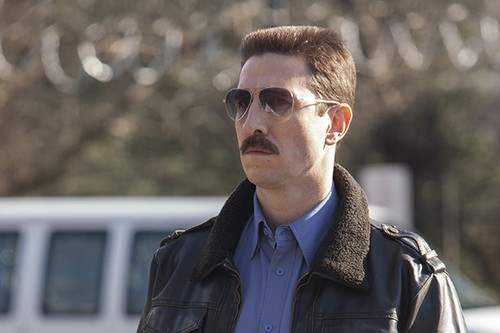 Starting the list up is the one whom we all love to hate – George "Pornstache" Mendez. Played by Pablo Schreiber, Pornstache is a Correctional Officer at Litchfield Penitentiary. Known as ruthless, sexist and corrupt, He has over the years seen as sexually assaulting and humiliating the inmates at every opportunity. His 'Over The Top' behaviour has evokes both fear and laugh among those who are around him.
9. Sam Healy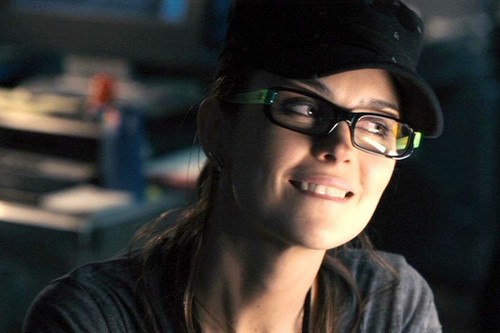 Prison guard and supervisor at Litchfield Penitentiary, Sam Healy also acts as the prison counsellor for the inmates. A homophobic by nature, Healy can be an angel or devil, depending on whether you act on his terms or not. A loser at home and with his wife, Sam can be surprising at times, from being compassionate to the point of granting someone her furlough and cruel to the point of sending someone to SHU. You just don't want to be on the wrong pages with him. Actor Michael J. Harney plays the role of Sam Healy on the show.
8. Joe Caputo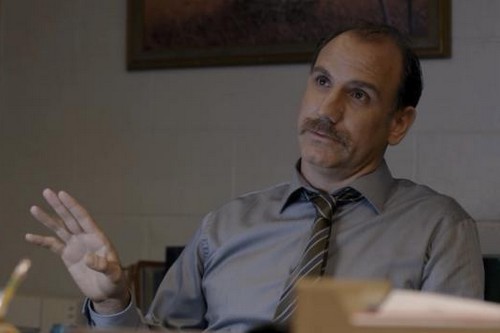 Prison counsellor and administrative official, Joe Caputo is perhaps the most sleazy character of the show. Played by Nick Sandow, he hangs on to the thin line between being a man of principle and an opportunist. An unlucky chap at romance, he is one of the key figures who tries to keep the prison politics and corruption under control. And who can forget his expressions that he delivers when he knows he is winning!
7. Alex Vause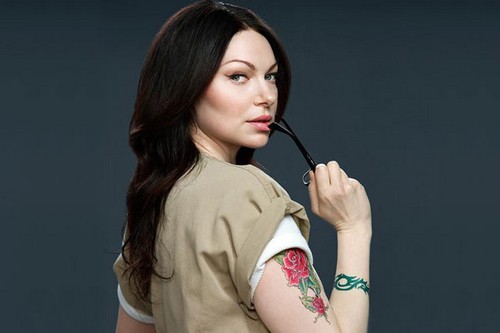 Alex Vause cannot be everyone's cup of tea. Some like her, while some absolutely hate her. She is known for making poor choices in life, and yet not learning anything from them. Piper's former girlfriend Alex, who is a former drug smuggler for an international drug cartel is even to this date, holds back to show her true emotions. One of the sensuous characters of the show, Alex knows how to get her way, without having to do much. Laura Prepon plays the role of Alex Vause on the show.
6. Lorna Morello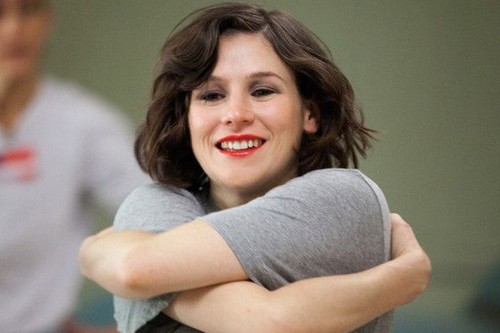 One of the finest examples of a mixture of happy-go-lucky and paranoia is Lorna Morello. She is the kind of inmate you want to be your cell-mate in a prison. Sweet by nature, Morello knows how to shock people as she is the holder of probably one of the most incredible pasts of all the inmates. The most feminine of all the inmates, Morello's struggle with her love choices between Nichols and Christopher makes up for one of the most 'awww' storylines in the show.
5. Nicole "Nicky" Nichols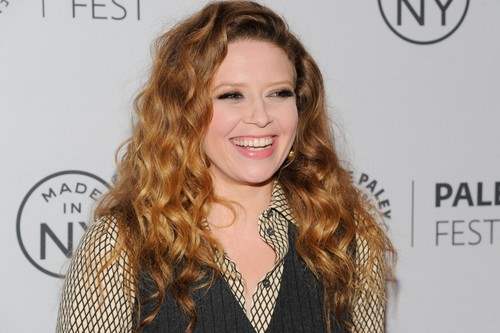 The carefree spirit of the show – Nicole "Nicky" Nichols has fought her drug addiction past to become the prison- heroine of the series. Despite her loud mouth, she is one of the very few prison inmates who successfully befriends both Piper and Alex. Her love story with Morello, in which Morello lives in denial, is also responsible for "Nicky" to become a fan favourite. Besides, she is one of the most trustworthy characters of the show, being trusted by Alex, Red, Morello, Piper, among others. Regret is the thing that "Nicky" has yet to learn, and to all her haters, she couldn't care less.
4. Suzanne "Crazy Eyes" Warren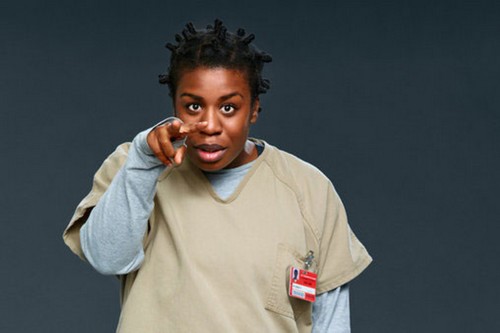 The most famous character of the show, Suzanne "Crazy Eyes" Warren is the most violent, comical and vulnerable person on the show. Played by actor Uzo Aduba, "Crazy Eyes" quickly finds a wife in Piper, and when no response comes in return, becomes violent and uncontrollable. Uzo Aduba has won the Primetime Emmy Award for Outstanding Guest Actress in a Comedy Series in 2014 for playing this character.
3. Piper Chapman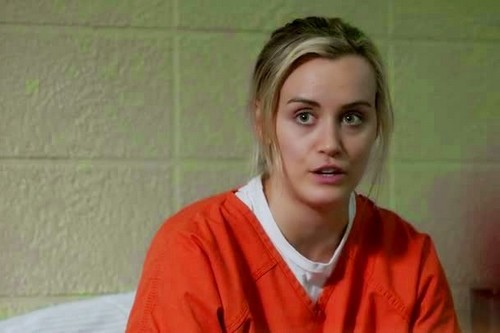 The protagonist of the show, Piper Chapman, played by Taylor Schilling, serves as the link between the viewers and the people at Litchfield Penitentiary. A confused soul, who has made some bad choices in her life unknowingly, is in constant search for love. Her dilemma over Larry and Alex, serves to define what happens in her future. Her transition throughout the fifteen month sentence of hers, provides for coming-of-the-age story like never before. The best thing is that she can make her character seem as completely relatable to whoever who watches her.
2. Tiffany "Pennsatucky" Doggett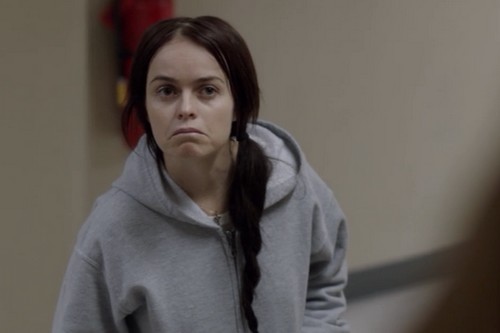 The religious propagandist of the lot, Tiffany "Pennsatucky" Dogget just loves to put her opinions on others. A former drug addict turn God believer, "Pennsatucky", she feels she has a reason to be on earth, which is to turn every lesbian and atheist into straight and God lover. Pieper's main rival on the show, she is known to go to extreme measures when she sees that things are not going her way. She is portrayed by actor Taryn Manning.
1. Galina "Red" Reznikov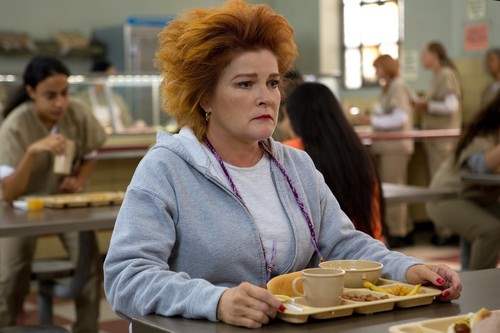 Played by actor Kate Mulgrew, Galina "Red" Reznikov is the feisty and sassy Russian prison trustee at Litchfield Penitentiary. She runs the kitchen, and with that, also runs the other inmates. She can be and protective a d caring mother to the inmates, particularly, Nicky and Piper, yet she can be your worst nightmare when she knows things that she loves are slipping away from her. You don't want to be in the bad pages of her, if you are stay in a prison. She will starve you to death, literally!