Here is a list of Top 10 Exceptional Movies of Pakistan. Take a look!
1. Khuda Ke Liye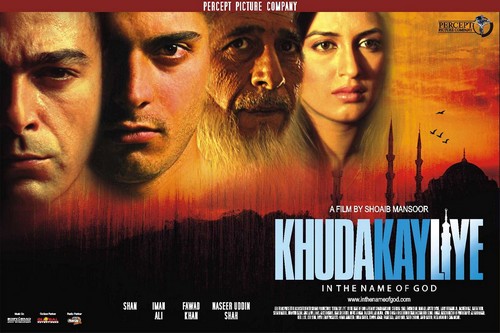 Khuda Kay Liye is a 2007 drama film by Shoaib Mansoor, starring Shaan Shahid, Iman Ali, Fawad Afzal Khan and Indian actor Naseer-ud-din Shah in a guest appearance. Khuda Ke Liye has received positive response and, a grand opening for depicting the religious controversies of Pakistan flawlessly. The movie was also screened in India, across 20 cities by Percept Pictures.
2. Ramchand Pakistani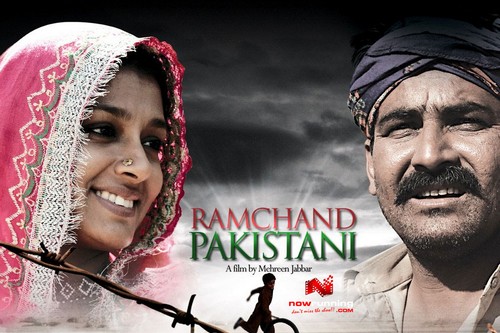 Critically acclaimed – Ramchand Pakistani is a drama film directed by Mehreen Jabbar. The film features Nandita Das, Rashid Farooqi, Maria Wasti and Noman Ijaz in lead roles. Mehreen worked hard to perfectly narrate the story of a boy, who accidently crosses the border between Pakistan and India. The movie has received several international awards such as FIPRESCI Prize at the Osian Film Festival, silver medal at SAARC Film Awards and Best Film Award at PMA.
3. Bol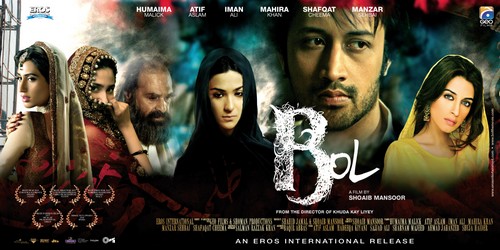 Bol has marked a true revival for Pakistani Cinema! The movie is a 2011 social-drama by Shoaib Mansoor that features Humaima Malik, Atif Aslam, Mahira Khan, Iman Ali and Manzar Sehbai. The story revolves around a religious household, facing financial constraints. It point outs to women rights and transgender issues prominently.
4. Waar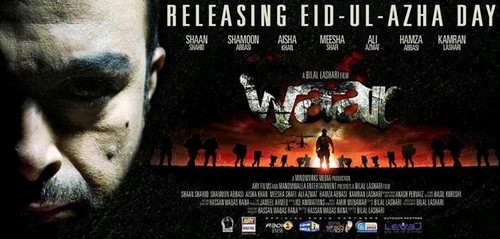 Waar is a 2013 Pakistani action-drama film by Hassan Rana.  It is the 2nd highest grossing movie of Pakistanthat stars Shaan Shahid, MeeshaShafi, Ali Azmat, ShamoonAbbasi, Ayesha Khan and Kamran Lashari. The film executed to depict the war and terrorism events in Pakistan. A sequel to the film titled Waar- 2, is currently filming and is expected to be released in 2016.
5. O21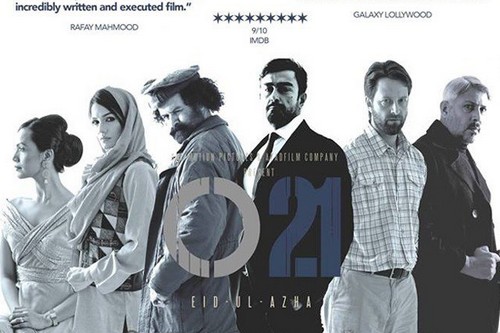 O21 is the first ever Pakistani Spy thriller film, directed by Jami and produced by Zeba Bakhtiar. The movie features Shaan Shahid as a picture-perfect spy and Aamina Shiekh as female protagonist. O21 was positively received by critics and viewers. The Hala Syed of Dawn.com wrote "It does not glorify war but depicts it in a gritty realistic, thought provoking way. It's engaging, unflinching and unique in that it dares to tell the dark and intense stories in the shadows."
6. Dukhtar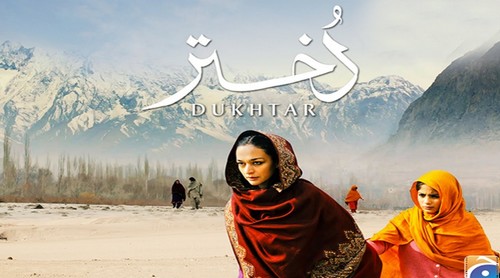 Dukhtar is Pakistani drama- thriller released in 2014. It was directed by Afia Nathaniel and features Samiya Mumtaz, Mohib Mirza, Saleha Arif, Asif Khan and Ajab Gul. Although it was a directorial debut of Afia but, was well scripted and executed. Dukhtar narrates the story a mother, who wants to save her 10 year old daughter from nasty tribal customs. The film was premiered at the Toronto International Film Festival in 2014.
7. Shah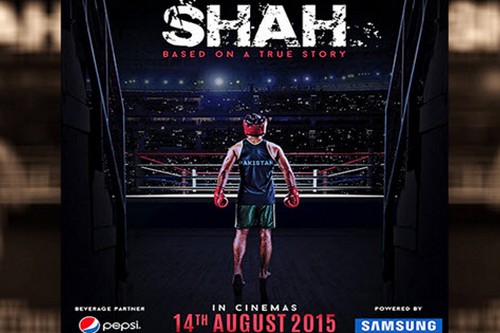 Shah is a biographical film of 2015, directed and written by Adnan Sarwar. The movie is based on the life events of legendry boxer Hussain Shah. The film stars Adnan Sarwar to portray the role of Hussain Shah in the film where it also features Kiran Chaudhary, Sardar Baloch, Adeel Raees and Gulab Chandio. The film had received average but positive reviews overall.
8. Moor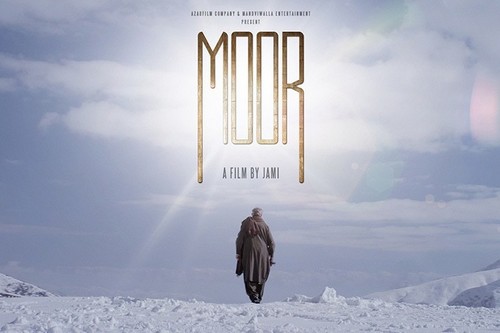 Moor is a phenomenal masterpiece directed and written by Jami and produced by Nadeem Mandviwalla. The film casts Hameed Sheikh, Samiya Mumtaz, Shaz Khan,  AyazSamoo and Abdul Qadir in lead roles and was released 0n 14 august 2015 nationwide. Film's story depicts the railway system of Balochistan, especially shows how families are run by women. Moor is a big hit that was selected to premiere at 20th Busan International Film Festival and is now all set for Oscars.
9. Manto


Sarmad Sultan Khoosat has proved himself as the artist of millennium with his biographical drama film Manto. The movie based on the life of Pakistani writer Sadat Hassan Manto. The perfect artistic piece of Pakistani cinema features Mahira Khan, Saba Qamar, Faisal Qureshi, Shamoon Abbasi and many more where the Khoosat himself appeared in lead role.
10. Yalghaar


Directed by Hassan Rana -Yalghaar is an upcoming war epic film that explores the story of Pakistan Army's Swat Operation. It is the most expensive movie of Pakistani cinema that features Shaan Shahid, Ayesha Omer, Sana Bucha, Humayun Saeed and Adnan Siddiqui in the lead roles respectively. The movie is dedicated as a tribute to the slain children of the 2014 Peshawar School Attach by Hassan Rana.