To be a good mother is a prior dream and responsibility of every woman. But actually we don't know the basic things about how to be a good mother. >> How to Be a Good Wife?
For all mothers, a good homely environment is an ultimate goal. Who doesn't want to be called the best mother? But How to Be a Good Mother? To make your husband and kids happy is a difficult yet a possible goal. Creating a loving and caring environment should start from you, only then can you expect to receive it back. It is important to create an air of respect love and compassion among your children. This helps them grow into well-behaved adults in the future.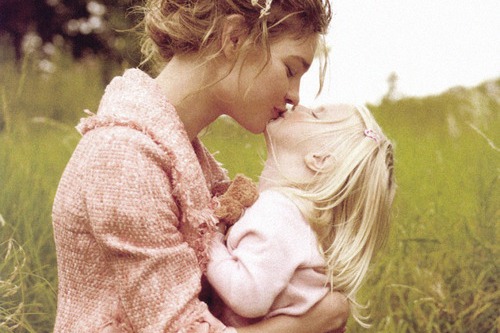 Being a mother at the same time as being a dutiful wife is an extremely difficult job. One does not seem to get on to How to Be a good mother? Your baby needs your entire attention. But even with a baby, you must not forget to steal some minutes alone with your husband. Ask him how his day was; if there is something that is troubling him, show compassion and try to solve his problems. A good husband will ask you back how your day was. But that doesn't mean that you start complaining away about the duties of being a mother.
As mentioned before, your child needs your complete attention. Teach him all the good manners from the start. Once the child starts walking, take time out to take him to parks and let him socialize around with children of his own age. You must teach him from an early age on how to sit and behave around elders. Ban all PG related channels from your TV. Rather cut down the TV timings to 1 hour per day. Read to them the bed-time stories before they are off to sleep. Remember, if you love your child fully and bring him up in a caring way, only then can you expect your child to return that love to you; a child who is not taught how to love and care for people around him, is incapable of giving out love. Also try involving your kid with charity and other activities when he reaches an age of 5 years.