Being the kid of famous parents, dealing with the fame and popularity puts extra strain on a person. Other than that there's recreational drugs and alcohol at teen age. Some kids try to get away from the shadow of their famous parents. Whatever the reason may be, and whatever the circumstances may be, these deaths no matter what are tragedies. So read on to know about ten celebrities whose children committed suicide and the parents never saw it coming.
10. Marlon Brando, His Daughter, Cheyenne Brando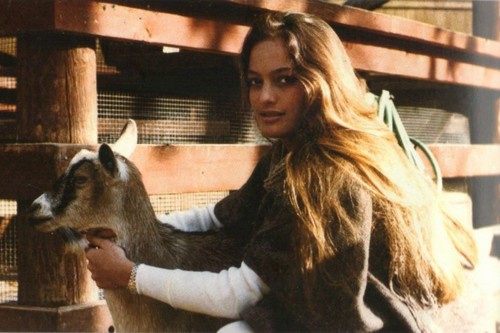 A Tahitian model, Cheyenne Brando, 25 at the time of her death, was daughter to Marlon Brando and his third wife Tarita Teriipaia. Marlon had this belief that Tahitians were too trusting and moving to US would destroy their lives. We don't know for sure if this was the sole reason or not. But he showed up on the island only once a year. Cheyenne believed that her father didn't care much about his children. Then her half-brother shot and killed Cheyenne's boyfriend, after which she attempted suicide twice before hanging herself from her mother's house.
9. Gregory Peck, His son, Jonathan Peck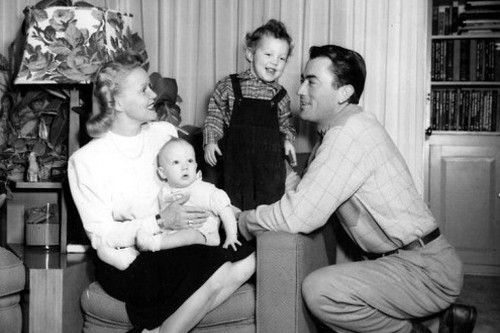 Eldren Gregory Peck, an American actor and an Academy Award receiver for his role in 1962 film To Kill a Mockingbird was a father to his 5 kids, including Jonathan Peck. Jonathan, a news reporter died from a self-inflicting gunshot wound. Stories that at the time he was going through a broken relationship and dealing with arteriosclerosis & severe fatigue were doing rounds. After the death of his son, Gregory Peck went through a trauma and was unable to work for two years.
8. Mary Tyler Moore, Her son, Richard Meeker Jr.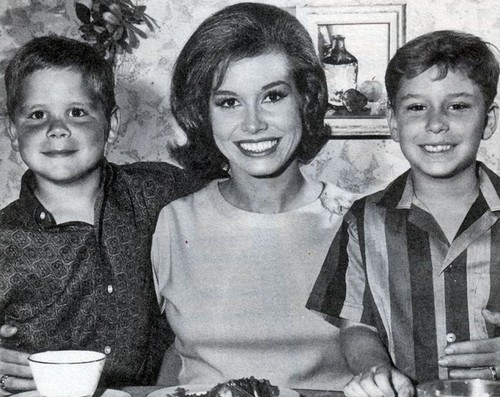 Richard was known to be living in Central LA at the time of his death. Around that time, a lot of cases about burglarizing were surfacing and Richard along with his two roommates had faced such an incident earlier in their apartment. So it only seemed logical to get a shotgun for safety purposes. But one fateful night, he was reportedly playing with gun, continuously loading and unloading it which eventually went off, and Richard died by a self-inflicted gunshot wound.
7. Marie Osmond, Her son, Michael Blosil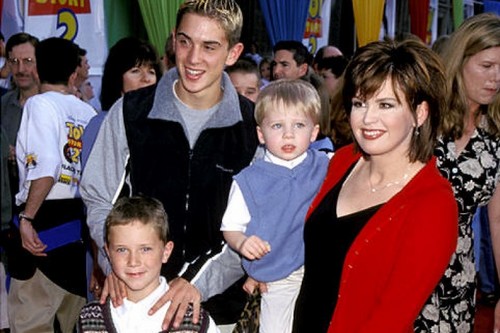 Michael, son to the American singer, screenwriter and doll designer, Marie Osmond died when he was a mere 18 years old. In his early ages, he had been known to struggle with depression and at the age of 16 he had been sent to rehab for undisclosed reasons. Eventually later he died by jumping off the 8th floor of an apartment building in LA in 2010. Although at the time of his death, he was known to be clean and sober.
6. Paul Newman, His son, Scott Newman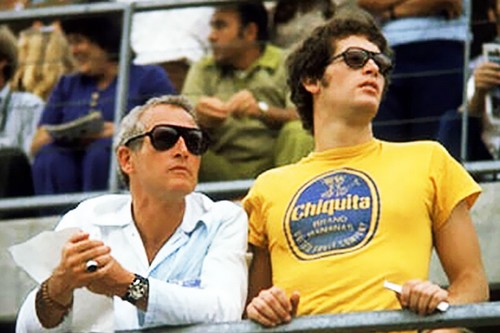 Coming from a very popular family such as the Newman's with fans from all over the place. Scott had a totally different perspective on life altogether. During his teenage years he started experimenting with drugs, as a result of which he was kicked out from a lot of different schools. Eventually he dropped out and became a sky diving inspector, which he got bored of after some time. Later he went off the rails and excess use of cocaine and painkillers killed him.
5. L. Ron Hubbard, His son, Quentin Hubbard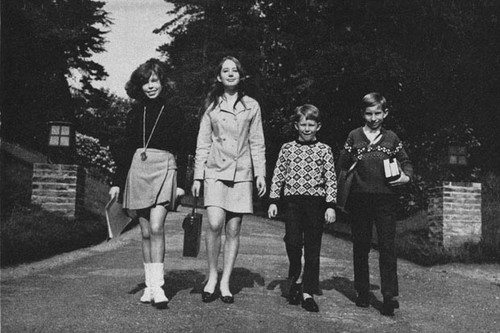 Son of Scientology mastermind, L. Ron Hubbard and his third wife, Mary Sue, Quentin Hubbard on one fateful day of October 28th, 1976 was found unconscious in his car with a tube leading from the exhaust to the window in Las Vegas. Rumors had it that Quentin was gay and some reports after his death suggested it as well. After his older brother Ron Jr. quit church, their father had his hopes up for Quentin. His alternate lifestyle leading him to a personal torment, he committed suicide. But he died two weeks later, never regaining consciousness
4. Carroll O'Connor, her son Huge Edward O'Connor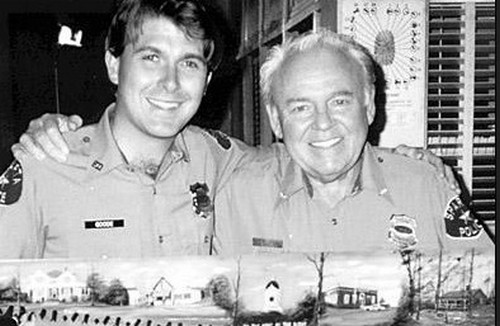 An adopted child of Carroll O'Connor and his wife while they were in Rome filming Cleopatra, Hugh O'Connor was named after Carroll's brother who had passed away a while back. Following the footsteps of his father, Quentin started working as an actor. During his teenage years he experimented with drugs until they became a problem and eventually took his life at the age of 32.
3. Willie Nelson, His son, Billy Nelson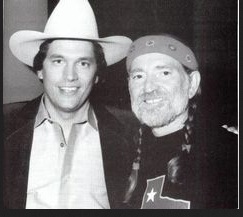 Son to an American singer-songwriter, musician, guitarist, author, poet and activist, Willie Nelson, Billy Nelson was found dead in 1991. Reportedly he hanged himself from his family's cabin in Tennessee. Billy Nelson's suicide led the family through a period of financial difficulty.
2. Andre Rommel Young (Dr. Dre), His son, Andre Young Jr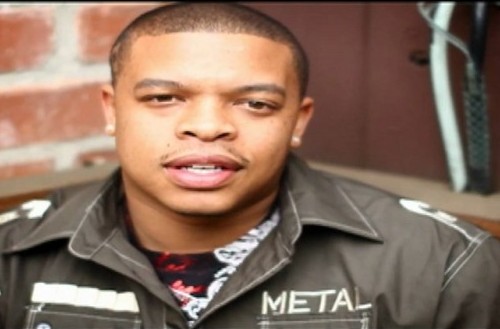 Popularly known as Dr. Dre, Andre Rommel Young, father to Andre Young Jr. is a very famous artist. Andre Young Jr. like any other teenager started experimenting with drugs until it became a problem. At the age of 20 Young Jr. he was found dead due to an overdose of Heroin and morphine.
1. Sylvie Plath, Her son, Nicholas Hughes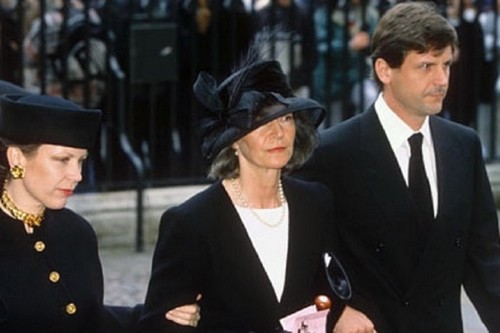 In 2009, Sylvie Plath committed suicide. Traumatized by his mother's death, Nicholas Hughes who was actually a respected biologist and a member of the faculty at UAF, hanged himself. Not being able to bear the death of Sylvie Plath, Nicholas went through depression. So, some personal issues and his struggle with depression led to his death.
Anna Nicole Smith, Her Son Daniel Smith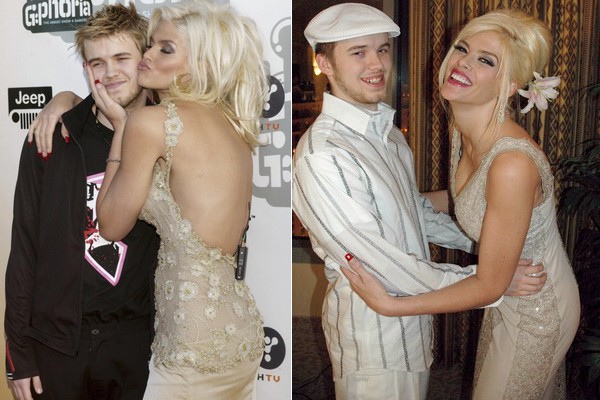 Daniel Wayne Smith was the son of the American model and actress Anna Nicole. Anna Nicole Smith herself died of an overdose of prescription medication, after a long struggle to fit in with the celebrity status that she had acquired. Before she settled on Anna Nicole Smith, she had the screen name Vickie Smith, though she was born Vickie Lynn Hogan Marshall. The last 6 months of her life were torrid, having lost paternal custody of her new born daughter, Dannielynn, and mourning the loss of her son Daniel Smith who was found dead from an overdose of Methadone, Lexapro and Zoloft. Daniel died while visiting his mother and the newborn half-sister in her hospital room.
Celebrities Whose Children Committed Suicide
Anna Nicole Smith, Her Son Daniel Smith
Sylvie Plath, Her son, Nicholas Hughes
Andre Rommel Young (Dr. Dre), His son, Andre Young Jr
Willie Nelson, His son, Billy Nelson
Carroll O'Connor, her son Huge Edward O'Connor
L. Ron Hubbard, His son, Quentin Hubbard
Paul Newman, His son, Scott Newman
Marie Osmond, Her son, Michael Blosil
Mary Tyler Moore, Her son, Richard Meeker Jr.
Gregory Peck, His son, Jonathan Peck
Marlon Brando, His Daughter, Cheyenne Brando
Author – Apsara Mishra